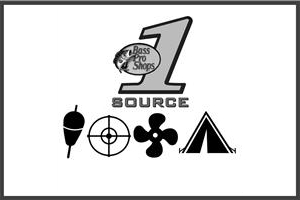 It's spring, and that means hiking season is in full tilt—it's just the time to find a great hiking pant.
When it comes to finding the right gear, hikers often spend most of their time selecting boots and backpacks. But selecting the right pant is just as important. 
A great hiking pant can make all the difference on your next outdoors hiking adventure. In your search for the perfect pair, you want to consider the location and duration of your typical hike. 
That's because the longer your hike, the more important it is to find the right pair of pants: No one wants to hike 10 miles in pants that have little breathability, poor fit and cause chafing. 
Here are four factors to consider before you purchase your next pair of hiking pants.
1. The Perfect Fit
When you are trying on the pant, check for fit in a variety of positions—squatting, kneeling, standing. The pants shouldn't crunch, bunch, sag or chafe. Instead, they should fit comfortably, while offering you an optimum range of motion. For the best fit around the knee, look for pants labeled as having an articulated cut, which provides greater freedom of movement.
2. The Perfect Material
A number of pairs come equipped with UPF ratings, meaning that they are coated with a substance that deflects the harmful rays of the sun. Wearing water-resistant clothing will also help protect you from the elements and possibly developing hypothermia. And look for a material that's lightweight but durable, like a cotton canvas.
3. The Perfect Durability
The longer your hike, the more you should consider purchasing a pant that has a double-stitched inseam, for extra stability and durability. For example, when climbing or squatting, the inseam takes most of the physical pressure. 
 4. The Perfect Versatility 
In some regions of the country during certain seasons, temperatures can be freezing at the beginning of the hike and steaming by its end. To stay comfortable throughout, consider purchasing a pant that features zip-off bottoms. During warmer weather, these pants can be worn as shorts and when it is cooler, zip the bottoms back on and they are pants again. Hiking pants should have many pockets keeping in mind at least two of them having zippers or snaps for closure.
Question: What's most important feature you want in your next hiking pant?