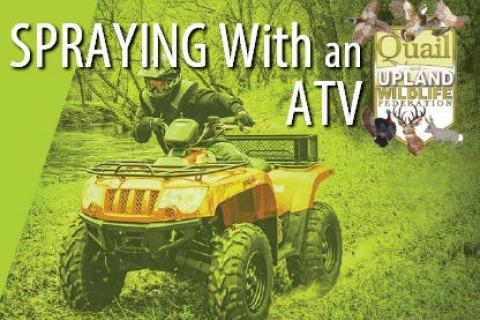 ATVs can help you do a variety of work on your property and ATVs like the Arctic Cat have many models capable of heavy-duty tasks as well as a range of tools, accessories and attachments.


One of the great uses for an ATV is spraying. Many try it and have varying results of failure, and they may struggle to figure out why they use such a great amount of chemical per acre. We've compliled our best five useful processes for spraying chemicals using an ATV. The processes range from choosing a sprayer to tips for the sprayer and will show you how to put your ATV to work.


Below is a flyer you can print for future reference.



Contact QUWF: QUWF.net