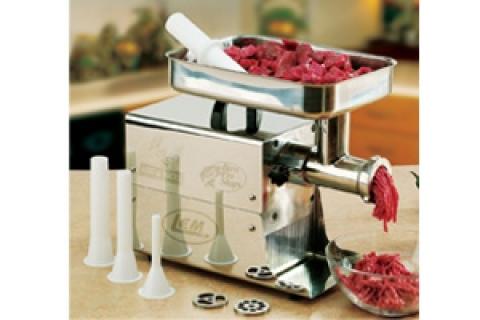 After decades of declines, the number of hunters in certain areas of North America has actually increased in recent years. This bodes well for the future of hunting, as more hunters means more funds for conservation and habitat preservation, more political clout, and overall more "relevance" in today's increasingly urbanized society.
Even more promising is that the number of women hunters as a proportion of the total continues to increase (see "Get Your Wife or Girlfriend Out Hunting"), and that's great. Not only does this trend mean that more families are spending more quality time together in the field, but it also means that the perception of hunting and hunters as held by a group that represents more than 50 percent of the total population may be changing for the positive.
But what is the reason for these increases? No doubt the increase in women hunting is due in part to the influence of positive hunting role models such as Brenda Valentine, Tiffany Lakosky, Melissa Bachman, and other well-known huntresses. But it, and the overall increase in hunter numbers, is also due in part to a growing demand for access to organic foods and to locally-produced foods such as processing your deer meat.
If the number of organic food stores that seem to be popping up all the time is any indication, the interest in sustainability and eco-consciousness when it comes to our food is only increasing, and it's no surprise. More and more people are becoming aware of and concerned by the use of pesticides and herbicides in farming, and those that eat organic regularly swear that foods such as milk, eggs and produce, as well as beef, pork and fowl, simply taste better too when produced without chemicals and hormones and with the benefit of "free range" farming practices. Unfortunately, store-bought organic food tends to be pricey, often costing several times the price of non-organic options.
The so-called "locavore" movement is also clearly gaining steam. According to Wikipedia, a locavore is a person interested in eating food that is locally produced (usually within 100 miles) to ensure freshness without the need for preservatives, while also supporting local food producers.
I have a friend that only eats organic foods. He doesn't hunt, but he gladly devours all the venison, waterfowl and other wild game that makes its way to him from my freezer. And why not? Wild game is the ultimate in free range and organic food, and is often sourced locally to boot. Fortunately, the quality and variety of game processing products available to hunters today is unprecedented. Everything that you could possibly need to process wild game, from knives and tools to meat grinders, vacuum sealers, smokers, food dehydrators and seasonings is readily available and affordable.
Wild game is a delicious, safe, healthy, low-fat and affordable source of protein, so get out there and do some grocery shopping.
Good hunting