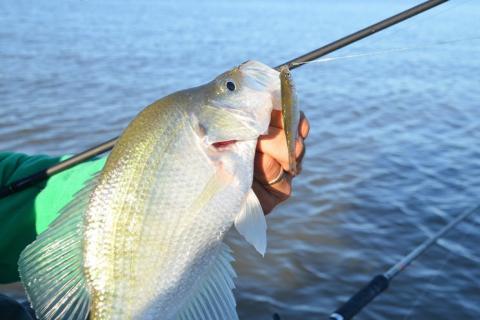 Ranked #2 in Bassmaster Magazine's 2018 List of Best Bass Lakes
In Bassmaster's 2018 Best Bass Lakes revealed list, the Tennessee's Chickamauga Lake took the No. 2 slot that year. Close to getting the No. 1 spot, as it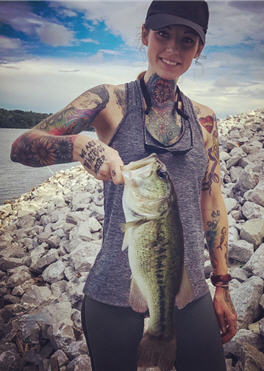 also produced 40-plus-pound limits in 2018 spring. At that level, maybe the Chickamauga will actually take the #1 spot in 2019.
 
Despite the loss of weeds on this 34,500-acre lake, the largemouth remain the biggest draw. Crappie are abundant and there are good numbers of channel catfish, sauger and bluegill.
 
An impoundment of the Tennessee River created in 1940, Chickamauga Lake is situated in the southeastern foothills of Tennessee. The metropolis of Chattanooga, Tennessee resides on the southern most portion of the lake. The lake attracts millions of visitors each year in search of great hiking, camping, canoeing, kayaking, boating, water skiing and fishing.
 
The lake offers a variety of fishing opportunities. Largemouth bass, crappie, catfish and striped bass are popular with many anglers. The lake also holds smallmouth bass, spotted bass, sauger and various sunfish species. Check out Chickamauga Lake's fishing reports,fishing maps and fishing hot spots at Fishidy.com here.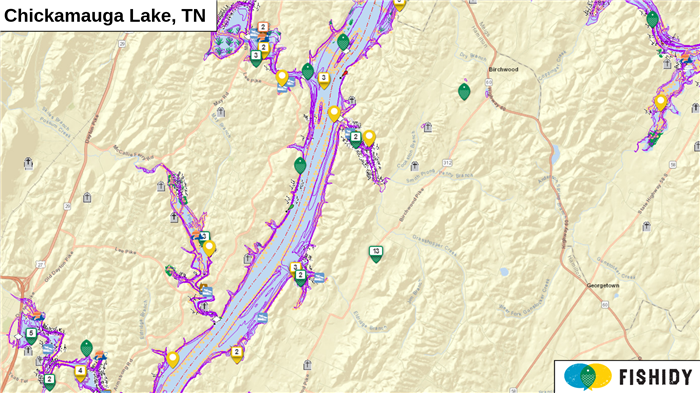 5 Key Strategy Tips for Locating and Catching Fish Chickamauga Lake:
1. Shallow Water Regions: These regions contain cover such as brush, drowned wood and docks attract post-spawn largemouth. Woody cover or brush found close to main points are particularly productive. Zara Spooks and Heddon Torpedos baits can be effective at this time. The month of May produce the best topwater bite.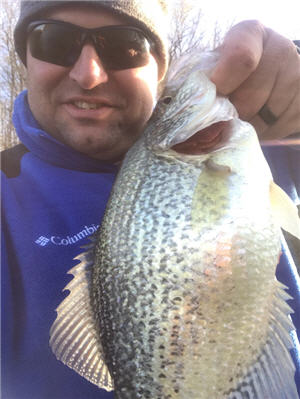 Chickamauga Lake Crappie
2. Spawning Crappie: During the spawn, crappie move into shallow brush and stump beds. Spider rigs can be effective. Following the spawn, typically by May, crappie move into deeper water ranging from 7 to 30 feet deep. Deep water drop-offs and near creek mouths are prime summer haunts. Summer crappie fishing can be difficult and can be sporadic. Trolling creek channel edges in 12- to 20-feet with deep diving crankbaits like the Bandit 300 Series Crappie lure can produce good catches.
 
3. Bluegill and Shellcracker: These fish provide exciting action for anglers of all ages and skill levels during spring and summer. April and May can produce the best catches.
 
4. By late Spring to Early Summer: The tailwaters below Watts Bar Dam attract catfish from throughout the lake. Deeper water becomes prime habitat for summer catfish. River channels with holes and humps with depths of 30- to 35-feet will produce fish when using nightcrawlers, chicken livers or cutbait. Summertime can produce big fish
5. Jump Fishing: This angling method can produce during summer and fall for white bass. White bass fish are aggressive and strike a variety of artificial baits. Quiet approaches are required to avoid spooking schools of bass. During fall, cool water temperatures chase white bass into deeper water and can be difficult to locate.
 
Find even more fishing tips, including an interactive map for Chickamauga Lake, and fishing reports across the state of Tennessee on Fishidy.com.