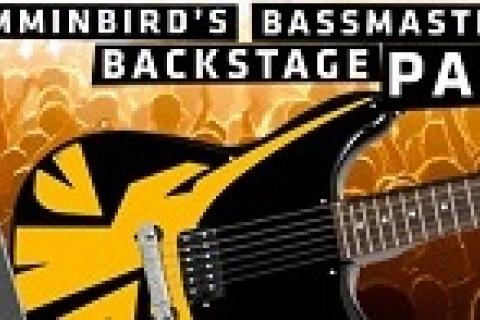 Win Bassmaster Classic VIP passes and custom Gibson 'Humminbird' guitar!
EUFAULA, Ala. (January 21, 2014) – This year, from February 21-23, the best of the best in bass fishing will be decided on Lake Guntersville, as the 2014 GEICO Bassmaster Classic returns to Alabama for the 8th time in the tournament's history.
To celebrate the epic tournament's return to "Sweet Home Alabama," Alabama-based fishing electronics manufacturer Humminbird has launched "Humminbird's Bassmaster Backstage Pass" Sweepstakes, which runs TODAY through Friday, February 7, 2014.
Enter now and YOU could rock the bass fishing world, rubbing elbows with the sport's biggest rockstars.
For starters, the winner will receive a free trip for two to the 2014 Bassmaster Classic, including roundtrip airfare, hotel, meals, official Humminbird fishing apparel, All Access VIP backstage passes, and a custom Gibson Epiphone Coronet guitar emblazoned with the iconic Humminbird logo!
The winner will also have the opportunity to get his/her new 'axe' signed by Elite pros like Bass Pro Shops / NITRO Boats / Humminbird Pro KVD! Winners will also have the opportunity to watch the official launch each morning from a preferred vantage, daily free admission to the Bassmaster Classic Expo, as well as VIP seating at all weigh-ins, including the Final Day weigh-in ceremony! No doubt, memories to last a lifetime! Simply visit the Humminbird Facebook page to enter. For more information visit humminbird.com, contact Humminbird, 678 Humminbird Lane, Eufaula, AL 36027, or call 800-633-1468.