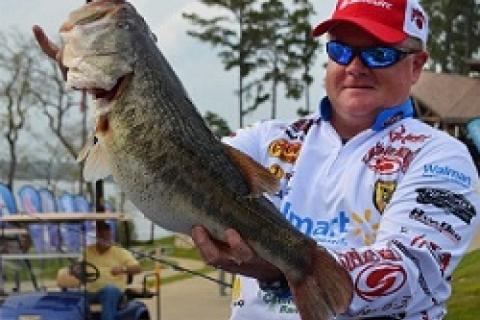 Plano/Frabill pro Mark Rose leads FLW Sam Rayburn heading into Day 3


Funky weather, including mid-morning fog and potential torrential thunderstorms lurking about didn't stop Mercury pro Mark Rose from popping a 9-pounder and taking the lead heading into Saturday. Rose's two-day total of 43 pounds gives him a 1 pound 9 ounce lead over Jason Meninger who brought in 41 pounds 7 ounces over the first two days.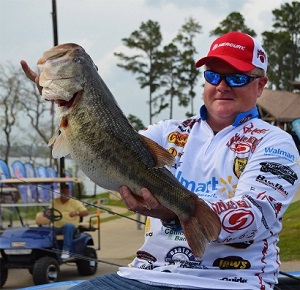 Rounding out the Top 5 are Steve Kennedy in third with 40 pounds 10 ounces. Fourth is held down by Evinrude pro Bryan Thrift weighing 39 pounds 10 ounces. Day 1 leader, Ranger Boats pro Rick Cotten, is in fifth with a weight of 37 pounds 14 ounces.
Tougher day for Rose

"I had a tougher day today for sure," said Rose. "I sure don't like not taking advantage of starting the day off right. I come into the day in the Top 5 and catch a big-ol'-good one right away and then don't put together anything else to go with it. I'll get after it tomorrow."
Meninger left big fish
"I caught fish early today," said Meninger. "Then it just died off out there for me. I was fishing a little deeper. I think they moved shallow. I'll have to follow them there tomorrow. I left about an 8-pounder out there today in the area I am fishing. I hope I can get it tomorrow."
Kennedy caught practice fish
"I shook that big fish off in practice," said Kennedy. "I didn't see her in there on Day 1. It was so windy, though, it was hard to see much of anything."
Kennedy's big fish weighed 8 pounds 14 ounces.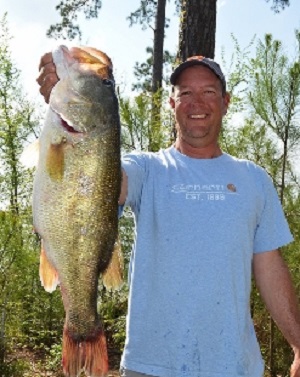 Thrift is safety conscious

"I've been having fun out there," said Thrift. "I've been flipping a Damiki Knockout around and getting 7 or maybe 8 good bites each day. Hopefully that will hold up tomorrow.
"I know Sam Rayburn will be a lot safer tomorrow. I think my Evinrude chewed up just about every stump in the lake over the last two days."
Cotten's fish came late

"I took way too long to catch my bigger fish today," said Cotton. "The wind began to blow and I didn't catch a keeper until after 1:00 this afternoon. I'm looking forward to going out there tomorrow and seeing if I can get them again."
Tomorrow's weather for Lukfin, TX calls for sunny conditions with highs in the low 70's. North winds up to 15 mph.