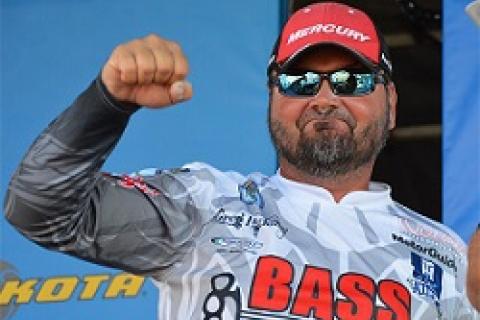 Mercury pro Greg Hackney may have had a mediocre season in 2013, but 2014 has been a comeback year of potential epic proportion. Hackney's win over the Bassmaster Elite field on Cayuga Lake out of Union Springs, NY was simply dominating. His final limit weighing 23 pounds, 15 ounces gave him a four-day total of (85-0). Keep in mind, Hackney spotted the rest of the anglers an extra fish since he was one shy of weighing a limit on the third day.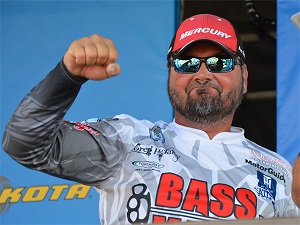 His nearest competitor, pro Todd Faircloth, was over 9 pounds behind Hackney weighing (75-13) over four days.


Add to this his other achievements for the season thus far, winning an FLW Tour event and leading the Bassmaster Angler of the Year (AOY) race heading into post-season play. It's no stretch to say Hackney is the top dog in pro bass fishing up to this point in 2014.


Rounding out the Top 5 at the Cayuga event were in third Megabass pro Chris Zaldain (74-12). Fourth went to Nitro pro Edwin Evers (72-9). Fifth was taken by Shimano pro Jared Lintner (71-6).


Ideal event for Hackney
"Everything went the way I wanted it to go," said Hackney. "I don't know how to explain it. I can't think of a better place to be this week.


"Cayuga set up perfectly for me. I was flipping deep grass. It is my favorite way to fish. I had a blessed day. A blessed week. Sometimes it's your time."


Confidence key for Hackney
"The area I was fishing was pretty deep," said Hackney. "I was generally fishing at least 15 feet. I did fish shallower earlier in practice, but when I found the deeper fish, I just knew this was the deal. Behind the boat was real deep, like 150 feet.


"I'd look for little corners in the grass or a break in the grass like rocks. I'm really confident fishing these areas. I'm also very confident flipping a jig along this cover. It's a live by the sword die by the sword thing for me. It paid off this week.


"The other thing about the area was I didn't catch a pike or a pickerel there the entire week. I know a lot of guys were catching a lot of them. I didn't. It wasn't a great number spot for me, but the quality fish were certainly there."


Hackney fished a 1-ounce or a 1 ¼ -ounce Strike King Hack Attack jig with a Rage Craw trailer. Earlier in the day, he'd fish darker colors. As it got lighter out, he'd switch to a lighter colored jig.


AOY weighing heavily on Hackney's mind
"I can't help but think about the Angler of the Year title," said Hackney. "It's all I think about. After this week, I truly have a legitimate chance to win it. This is an opportunity of a lifetime. I don't want to blow it."