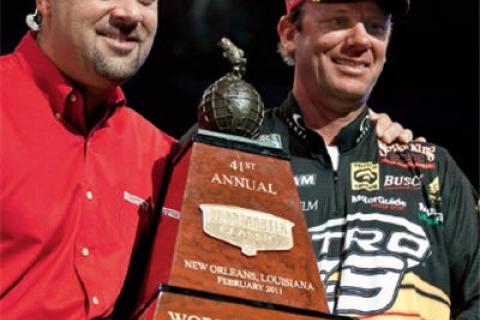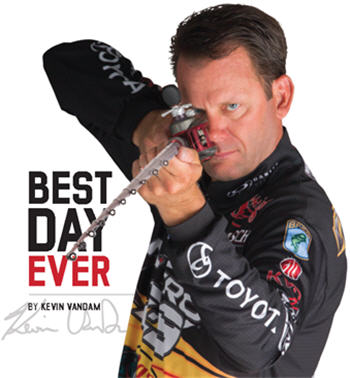 by Kevin VanDam, as published in Volume 2, Issue 1 of NITRO Performance Fishing Boats Magazine


February 20th, 2011. The final day of he Bassmaster Classic on the Louisiana Delta. A dream of a day, and the finest I've ever had fishing the Classic.


I was culling 5-pounders early in the day, pulling 4-6 pound fish left and right.  The guys, including me, that fished Lake Cataouatche instead of running the 4-hour round-trip to Venice had made the right choice.


I had switched from a spinnerbait to a Strike King KVD Square Bill 1.5 Shallow Runner the day before, and that was the game-changer. But there was more than that to it.


First, the weather turned perfect on the 3rd day, warming and calmer. Second, the anglers fishing around me all got along well, which is not always the case in close tournament fishing. Third, those of us that fished Cataouatche had 3+ more hours casting time each day than the Venice anglers. And finally, the fish were just absolutely on. I estimate that I landed 40 fish over 4 pounds that day - and I didn't lose one!


The day was my best fishing day ever in a number of ways. 28 pounds on the last day - my biggest 5-fish 1-day limit ever in any Classic. 69.11 lbs. - the biggest 5-fish 3-day catch ever. But most significantly, it was my 4th Bassmaster Classic title - a record I share with the great Rick Clunn.


Books: Secrets of a Champion, reveals his best tips for catching bass, Bass Strategies, analyzes the dilemmas bass fisherman face.


Learn more about KevIn VanDam, 7-time B.A.S.S. Angler of the Year.