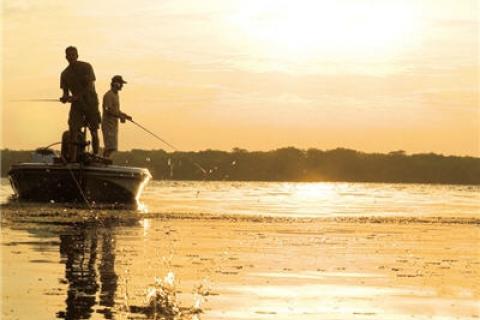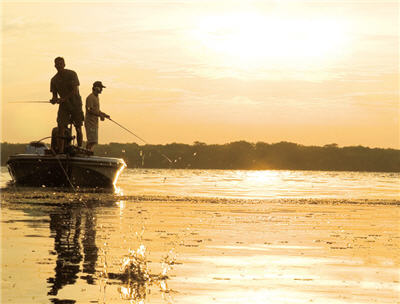 A lot of anglers give up on bass fishing when it gets really hot out but if you choose the right baits, you can still catch fish.


A plastic worm is pretty hard to beat during the tough, hot days of summer. Use them during the day in murky reservoirs and in clear lakes after dark. Rig Texas-style and fish around offshore weedbeds in shallow natural lakes or fish a Carolina rig off deep points and ledges in reservoirs. Plastic lizards will also work well.


A spinnerbait is a great choice on shallow flats. Choose a white or chartreuse willow leaf model and retrieve it at the speed where the flashing blades are barely visible and bumping cover in the process. At night, try a dark-colored model with a single Colorado blade on offshore humps and stumpy points.


Add to these a jig, a big crankbait, surface poppers, noisy topwater baits, soft jerkbaits and grubs and get out and enjoy summer bass action.


Edwin Evers is a member of the Bass Pro Shops® Pro National Fishing Team