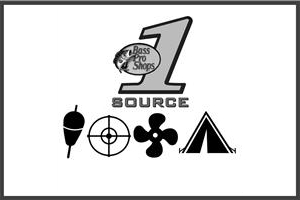 Check out these 5 early spring bass fishing jig, bait selection and techniques offered by Edwin Evers, member of the Bass Pro Shops National Fishing Team


1. In early spring, catchable bass may be scattered most anywhere in a lake. The highest percentage of the most catchable bass though can be expected to be found along the northern shoreline where the sun beats the longest each day.


2. The percentage is even higher in isolated back waters along the northern shoreline where water warms faster yet. Remember, the warmer the water, the more active the fish.


3. If an early season lure like a ¼ ounce white single spin doesn't produce, try panfish baits like small jigs and in-line spinners.


4. Day in and day out, the single most productive presentation for early spring bass is to stop retrieving your lure and let it sit.


5. A tube bait works great for this as does a jig and pig or jig and grub. Any small soft plastic bait that doesn't have a lot of built-in action will up your odds of catching early bass.