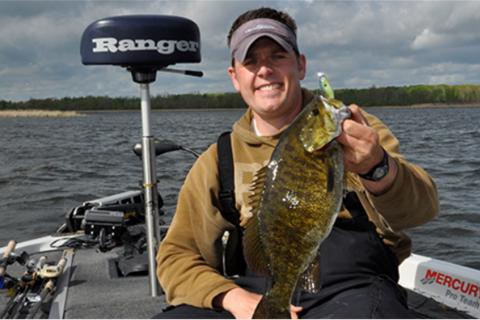 Start and Finish the Day Fishing Bold
We've all seen an epic smallmouth bite at sunrise. A lot of times it involves topwater baits and schools of fish trying to outdo one another in their acrobatics.
Then the sunlight hits the water, the bite fades, and reality sets in.
by Tony J. Peterson
Tone Down Your Presentations as the Sun Passes Overhead
There is no doubt low-light produces the best bass activity, especially in midsummer, but that doesn't mean you're done for the day after the clock strikes 9.
It's often a good idea to put the in-your-face lures back into the tackle trays and start to downsize after the sun fully hits the water. As this happens, smallies will ditch their wolf-pack cruising ways and find the shadows or the depths, or both.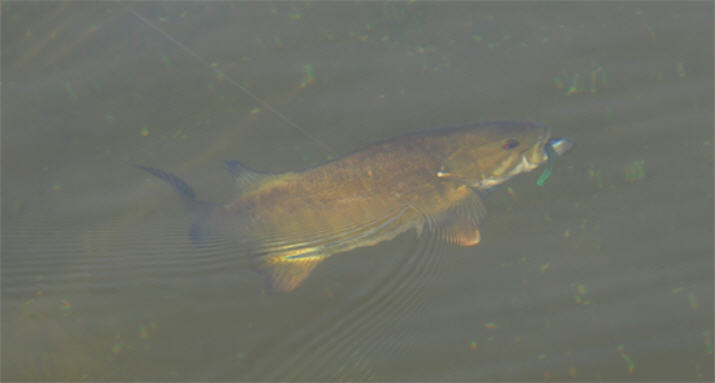 This isn't always the case in moving water, or in tannic lakes, but if you're targeting bronzebacks in gin-clear water you can almost count on it.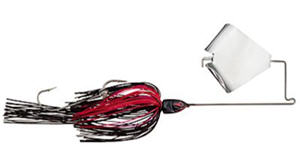 This means that while your buzzbaits were getting crushed at 6, they aren't even getting a sniff by 8. It might be a good idea to switch to a swimming jig or maybe a stick bait.
By 10, that bite in the upper part of the water column has suddenly turned into an exercise in casting. It's time to go even smaller and sometimes, deeper, with your offerings.
I like drop-shots, a lot for this phase of the day. This is partly due to the fact that I can switch between a minnow and a crawfish imitation quickly, and because they can be fished at all depths.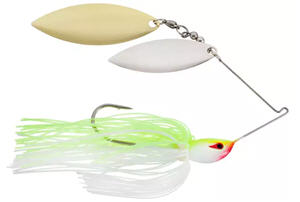 Drop-shots are equally killer for deep rock reefs as they are for dock fishing. They represent a small, minimally intrusive snack many bronzebacks can't resist.
If that's not your thing, at least consider toning down the size of your bass jigs and trailers, your spinnerbaits, or whatever it is you go to when the going gets tough.
You probably won't experience the kind of bite during the midday that you had at sunrise, but you won't be bored stiff staring at empty waters either.
And eventually, if you pack enough sandwiches and stick it out long enough, you'll be able to upsize once again as the sun touches the far horizon and the smallies ditch all of their midday shyness for another feeding frenzy.