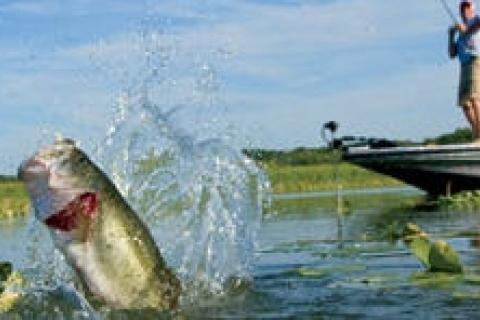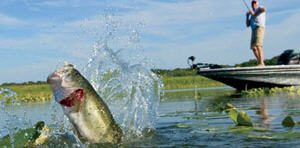 Fishing
in spring is a good time for big bass.
Early spring bass fishing is the time for big bass, but where are you going to catch them? Here are five of my top tactics to catch bass in early spring.


1. A warm spring rain can raise water temperatures, and bass moving from their winter haunts to spawning beds are looking for warmer water.


2. Fish sometimes move quickly to coves where warm water is entering. If water rises quickly after a rain, find newly flooded log jams that draw fish in the backs of coves and creeks.


3. Be mobile in the spring. April is a good time for big bass that carry extra weight in the form of eggs, but they are on the move. They may not be in the same places two days in a row.


4. Start in the upper, shallow end of a lake early in the spring and then work your way toward the deeper, dam end of the lake as the days progress. Fish 8- to 15-feet deep in areas that hold prespawn fish waiting for ideal conditions to move onto their beds.


5. Look for secondary points, dock pilings, drop-offs, and grass beds just beyond the gravel flats in the back of coves that become home to the spawning beds.