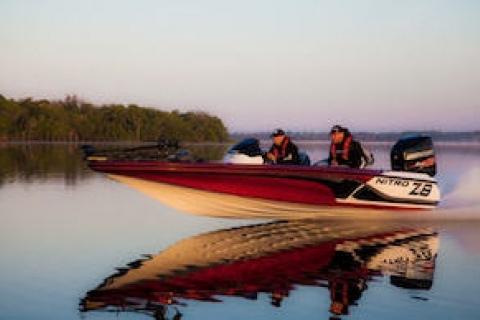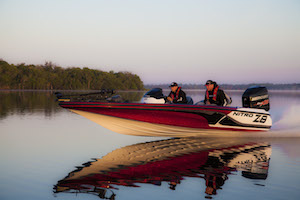 Fish as a back boater and learn a ton about bass fishing
Steps to fishing vary for different people, but if you have a desire to be a tournament guy or girl, join Bass and fish a year or two on the open tournaments as a back boater, and you can learn a ton about bass fishing. I have seen a great group of young fisherman move up the ladder by starting out here. Learn to fish plastics, and you will have a big portion of the game won. Get a "Worming with Woo" DVD and study it closely.

Additionally: 
Do put gas in your boat. 

Don't get gas on your hands, and if you do be sure and wash your hands. Safe bet is just let your partner put the gas in the boat.

Do charge your batteries immediately when you come in. Don't let your batteries sit around two or three days without charging

Do re-tie after catching a bass. Don't think that you can catch one more before re-tying. It could give you a big headache when you lose a big fish if you don't retie.

Do use a good suntan lotion before you go out on the water. Don't go on the water without it – period, enough said. Protect yourself.

Do be courteous to other fisherman on the water.  Don't cut in front of them, watch your wake and treat them as you would like to be treated.

Getting ready for a tournament can be painstaking, but if you work off a list of things you need and check them off as you go, things will go smoothly for you. The more you fish, the more you will add to the to do list for your trip, such as put on new line, oil for boat, life jackets, Zoom worms, electrical extension cord for charging, some food, drinks, maps, rods, reels, tackle boxes, rain suit, etc. Study maps and upcoming weather conditions.
Good luck!

by Woo Daves