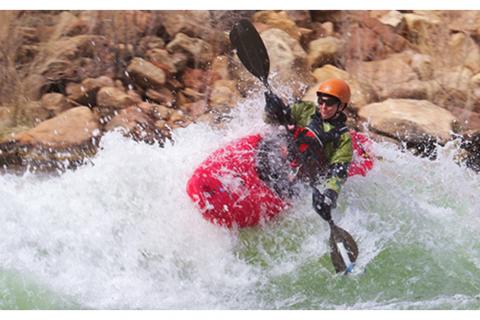 Aristotle said, "In all things of nature there is something of the marvelous." And no other experience offers a closer view of the marvels of nature than camping.
Sure, you can always commune with nature at your favorite local spots, but what of those extraordinary locales out there in the wild? Finding the most exhilarating camping excursions is equal parts activity and destination. If you want the most transcendent of camping trips, here is a list of ideas that every nature enthusiast should try:
Hike St. Helens
Hiking a volcano offers an epic adventure, beautiful scenery, great exercise and major bragging rights. Mount St. Helens in Washington beckons thrill-seekers to set up camp near picturesque Silver Lake, brave the ridge of the crater by day and soak up the sweet starlight above Castle Rock at night.
Don't forget your dust mask on this trip, though, the winds near the summit still stir up soot that dates back 40,000 years.
Runner up: Described as "Fuji-esque" by famed naturalist John Muir, Northern California's Mt. Shasta deserves a spot on every hiking enthusiast's bucket list. Towering 14,179 feet above the city of Redding, this volcano stands in an almost-perfect cone shape on the flatlands that surround it. The sights from the trailhead are equally majestic, and flora-filled meadows delight climbers on the way to the top.
 
Raft the Grand Canyon
Grab your kayak and camera and head to the Grand Canyon, one of the Seven Natural Wonders of the World. A weighted lottery draw is held each February for permits for individuals who want to float the canyon on their own. Sixteen outfitters are licensed by the National Park Service to provide multi-day whitewater rafting trips for clients in Grand Canyon National Park. Check out the Grand Canyon River Outfitters Association website for more information (http://www.gcroa.org/).
Campers can set up their gear deep within this mysterious canyon, which averages about 4,000 feet in depth, for an intimate look at the strength and persistence of nature's work.
There are 277 miles of Grand Canyon territory, and 226 of those miles belong to the Colorado River. Battling the raucous rapids is not for the faint of heart, but the excitement of the river and unparalleled beauty of the canyon make it an unforgettable camping experience.
Runner up: The Middle Fork Salmon River in Idaho is renowned as the largest forest wilderness in the lower 48 states. On the water, rafters will encounter thrilling class IV rapids, stunning scenery and some awesome fly-fishing.
 
Warm Up In Alaska
At the end of a long day of hiking and camping, nothing beats some quality time in nature's own hot tub. The Chena River Hot Springs in Alaska gives visitors the unique experience of soaking in a natural hot spring while staring at the stars. If the constellations aren't enough for you, the region also hosts an incredible array of wildlife, including beavers, moose and the elusive but formidable grizzly bear.
Take your hiking gear and plenty of warm clothing because when you're not in the hot spring, it's cold out there.
Runner up: While the masses flock to the nearby town of Aspen, escape the crowds and dip your toes in warm waters of Colorado's Conundrum Hot Springs. Almost 9 miles deep into the Maroon Bells-Snowmass Wilderness Area, campers are treated to an all-natural world-class spa experience surrounded by majestic Colorado peaks.
For those who love nature and adventure, there is a world of wonder out there. Be brave, and get to work on your camping bucket. Let Aristotle remind you: "You will never do anything in this world without courage."