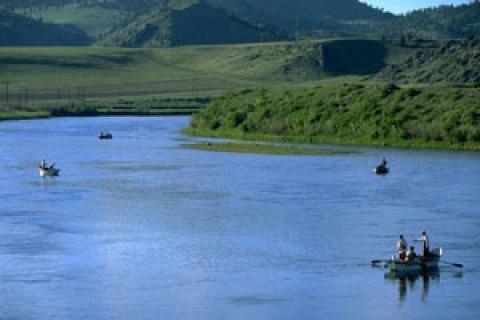 It is no secret that access is one of the major deterrents to participation in hunting and fishing. If you fall into that category, or know someone who does, public lands may be the answer to your dilemma. Millions of acres across the nation are available to public hunting, fishing, hiking and general enjoyment. Finding those lands are not as difficult as you might think. Here are some tips to help you get started.


State Lands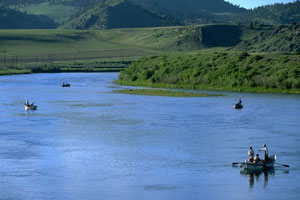 Public rivers, such as this one on the Missouri River in Montana, offer anglers opportunities to fish.
Photo credit:

Bureau of Land Management
Every state in the nation has park and wildlife state owned lands that individuals can utilize for outdoor pursuits. Quantities and varieties of these lands vary from state to state. Some are open to the public for specific uses, while some areas are open to many types of recreation activities.


A place to start your search for public lands is with your state conservation agency. If you do not know your state conservation agencies website, simply search Google for state conservation agencies.


My home state of Missouri has over 1,000 parcels of lands owned by the Missouri Department of Conservation. These range from parcels of only a few acres to vast areas comprising 30,000 acres or more. Dozens of them lie within a 1,000-mile radius of my Ozarks home. Many are very near urban areas, as well.


County Properties
Often overlooked by outdoor enthusiasts, county parks offer some outstanding outdoor recreation opportunities, including fishing and specially regulated hunting seasons, in some cases. Simply do an internet search for your local county parks and recreation, or counties in which you are interested. Many counties in Missouri, which surround urban areas, offer special deer control hunts.


Federal Lands
Federal lands comprise the largest acreages of land available to the general public. There are federally owned lands in every state with federal ownership in the states ranging to 0.3 percent to 84 percent in Nevada. These holdings amount to millions of acres of land that offer outstanding hunting, fishing, hiking, camping, canoeing and boating opportunities.


The four main land management agencies administer vast areas. The Bureau of Land Management controls 248 million acres, the U.S. Forest Service 193 million acres, U.S. Fish and Wildlife Service 89 million acres and the National Park Service manages 80 million acres. Millions more acres are managed by the U.S. Army Corps of Engineers and the Department of Defense.


Recreation.gov provides information on hunting, fishing and other outdoor recreation opportunities at federal recreation areas. Mytopo.com offers maps for practically every public land area in each of the states.


There is no reason for any American citizen to be deprived of outdoor recreation opportunities. Millions of acres are available and they belong to our citizens. Too, many conservation and park agencies offer outdoor recreation programs to get the public involved in utilizing public lands, as do many conservation organizations such as Ducks Unlimited and the National Wild Turkey Federation. Finding both programs and available public lands are only a few clicks away. Use your computer to open up a life time new outdoor adventures.