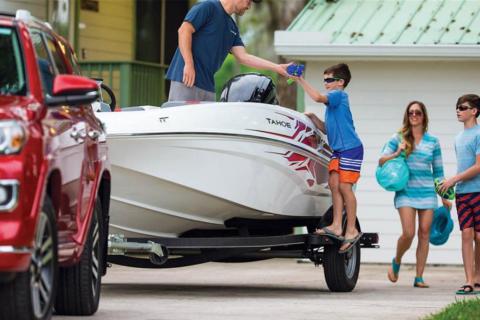 Do you know what the required safety equipment you must have on a boat is? The United States Coast Guard has outlined the safety precautions and gear you need in this extensive printable PDF guide titled "A Boater's Guide to the Federal Requirements for Recreational Boats".
Make sure your safety gear is appropriate to the type of boating you do.
    Tip: Shop life jackets at www.basspro.com
    Tip: Shop boat flares like the Orion Lake Boat Day-Night Flare Signal Kit and other signaling devices at www.basspro.com
    Tip: Shop boat lights & navigation at www.basspro.com
Take this boater's quiz on required safety equipment and see if you know what it takes for you and your passengers to enjoy a safe boating experience.