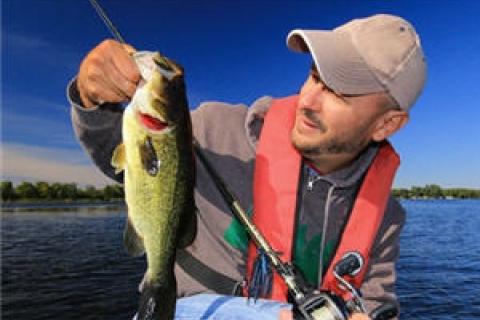 The first frost of the year hit this morning, marking the end of the shallow water largemouth bass bite. Water temperatures have plummeted the last week, going from a balmy 77 degrees F to a chilly 58 degrees F – literally overnight.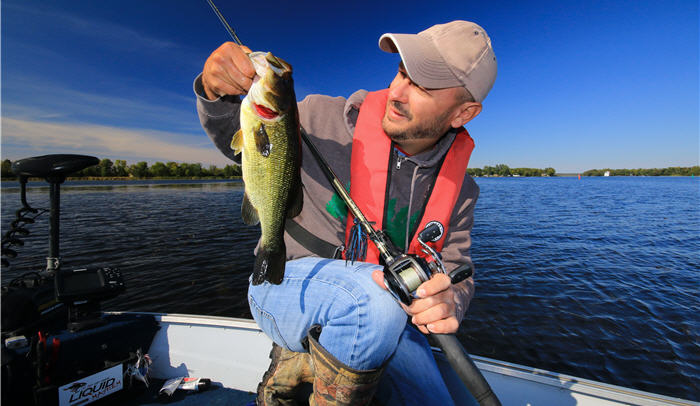 Anglers who focus their fishing efforts along the weedline this fall may wind up with a dandy bucketmouth like this one.

Largemouth bass have now transitioned to their mid-fall locations so it's time to adjust your largemouth bass fishing strategies. Here is where to find them – and more importantly – how to catch them.


Send Out the Search Party

Mid-fall movements in bass are fairly typical, especially in the northern parts of the region. As water temperatures cool, fish will migrate out from their shallow haunts, staging on the first deep water breakline they find. In the case of the river that I fish, their preference is for the well-defined edge of the channel. This five- to seven-foot break has immediate access to deeper water, as well as the comfort and food sources that the abundant vegetation provides.


If you had a productive summer flat that routinely held fish, your best bet is to head out from the skinny water until you find the first significant depth change. Begin your search here.


Go Green

Not all breaklines will be productive. Bass will be drawn to the greenest, healthiest vegetation they can find. If weeds are beginning to decay or are brown, keep searching.
Tools of the Trade
I use two techniques when targeting fall largemouth bass. A flipping jig on stout casting gear is my first choice. Short, underhand pitches with the bait along the weedline and in and amongst the clumps will get the job done. Swimming your bait back to the boat, while letting it fall occasionally, seems to work best. Fish will hit your jig one of two ways. 1. They will strike hard. 2. Or they will mouth the bait on the fall, with the only tell tale sign being the sideways movement of your line. Set the hook hard either way.


A bucktail jig on spinning gear is another preferred tactic. Baits in the ½ ounce range work best, unless winds are brisk, in which case go heavier. Rip jigging the weedline and weed clumps will get the attention of bass – and keep your bait free from snagging.


Use Your Electronics
A GPS enabled sonar fishfinder or chartplotter with mapping software is extremely useful for this type of fishing. Plotting the edge of the weedline, so you can retrace your steps, is invaluable. For future reference, I also like to mark each of the spots that a fish is hooked – often there will be some variance in the vegetation or an attractive quality that will hold more fish.


For more great fall bass fishing advice, visit Late Fall Fishing Ideas by Edwin Evers at Bass Pro Shops 1Source.