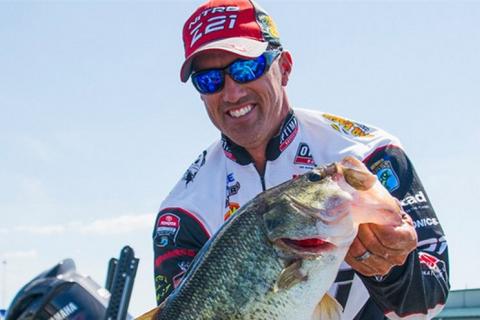 Edwin Evers is one of the most consistent anglers on the Bassmaster Elite Tour. To be that good, you can't over look the fine details.


A few winters back, the light went off when he started catching bass really good while fishing lakes in eastern Oklahoma like Tenkiller and Grand.  Just by downsizing his jerkbait, he found himself catching fish that ignore larger offerings he'd already thrown. 


Nature's Hints
Anytime Evers is faced with post-front conditions, high blue bird skies, no wind, or when fish are slapping at a Megabass Vision ONETEN jerkbait, he'll downsize his offering.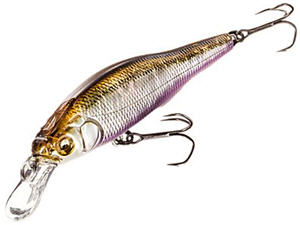 The Megabass X-80 Trick Darter is equipped with the Multiway Moving Balancer System that allows it to always maintain a natural position in the water.
From late winter through early spring, especially when water temps hover around 44 to 45 degrees Fahrenheit, he'll tie on a Megabass X-80 Trick Darter.


The X-80 also has a time and place especially when chasing smallmouth bass as Evers learned through his win at the 2015 Evan Williams Bourbon Bassmaster Elite at St. Lawrence River.


A lot of fish showed themselves during pre-fish and while the jerkbait didn't get to see a whole lot of camera time during the Bassmaster coverage of the event, Evers readily admits that the X-80 was his go-to bait.  "It's a really good jerkbait to work real fast.  I like the hooks on it because I feel I can really pull on fish hard," Evers said.


The Cadence
Keeping an open mind is key, and letting the fish tell you what they want, even when it goes against common theory is key. "When it's cold, I've seen where that quicker retrieve gets them to react." Evers stated.  "I've also seen where it needs to be dead-sticked with a slow sink to get them to bite it."


Evers also holds the X-80 in high regard when targeting smallmouth especially in the post-spawn in clear water.  He'll mix up the cadence, never duplicating the same rhythm but you can guarantee, there will be "lots of jerks and very few pauses". 


"I love that Trick Darter when fishing warm water for smallmouth.  It has such a harder side-to-side kick than the 110, it really rolls and shows its side," Evers explained.


Choosing the Fishing Gear

For cold water, Evers is adamant that the only set-up you need is a 7- foot medium action Bass Pro Shops Carbon Light bait casting rod with a moderate bend.  He'll pair it with a Johnny Morris or the top rated Bass Pro Shops Pro Qualifier reel with 7:1 gearing spooled with 8- to 10- pound Bass Pro Shops XPS fluorocarbon line. 


"That combo, I can cast it a mile, it's a real limber rod that loads up, and won't pull those hooks away from the fish, and makes working the bait real easy.  It's the perfect set-up," Evers enthused.  "For winter fishing, I don't want to pull the bait away from them, they aren't fighting hard."


Evers has found that 8-pound test Bass Pro XPS fluorocarbon dives 7-8 feet depending on how fast you are working but if the water is clear and the water cold, it's a go-to deal for him.  Fishing 10- pound test, expect your X-80 to hit the 4-6 foot mark.


"I'll upsize my line to 12-pound test if I'm just jerking the bait aggressively when I'm smallmouth fishing," Evers pointed out.  He'll also step up to a rod with a faster blank that will respond quickly to the faster cadence that he'll be working the bait at.


Evers favorite colors include French Pearl OB, Sexy French Pearl, Table Rock Shad, MSS, Elegy Bone, and Pro Blue.


The next time you have bass follow your jerkbait back to the boat, have a smaller bait like the Megabass X-80 Trick Darter tied on.  It just might be the only adjustment you need get those fish into the boat!