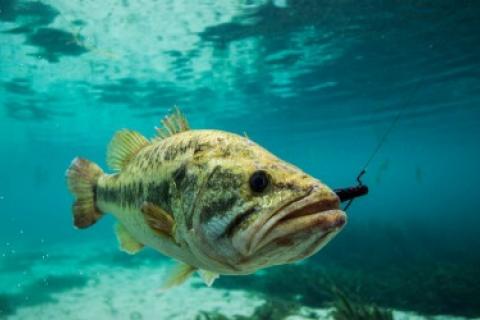 In my career as an outdoor journalist I've interviewed hundreds of professional anglers about dozens of subjects.  When the conversation turns to soft plastics, one topic consistently arises: color. When it comes to plastic worm fishing, I'd bet my last dollar that they're likely to list their favorites—in no particular order— as green pumpkin, watermelon, and black/blue.


Well, a few of them might stray a bit and substitute watermelon candy for straight watermelon. Or they might swap green pumpkin with red flake for regular old "G.P." But that's as far out on a limb as they're going, at least for public consumption.


They're all liars, or at least practiced at the art of deception. They have 80 mile-per-hour boats, but the extra hundred pounds of tackle they carry drops them down to the mid-70s. The pros may use those three shades—or variants thereof—for the vast majority of their worm fishing, but if you think that's all they carry, you are sorely mistaken.



Check out NITRO fishing boats: PROVEN QUALITY and PRO-LEVEL PERFORMANCE
Here are four plastic worm bait colors in-the-know anglers don't go on the road without:


1. Morning Dawn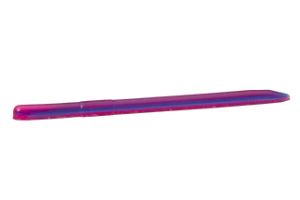 At the 2010 Forrest Wood Cup on Lake Lanier, most of the top finishers—including eventual winner Kevin Hawk—used this worm color to amass their catches. It's hardly a masculine shade. These purple-pink *** worms don't represent anything found in nature—except perhaps your daughter's fairy wand that's STILL laying in the yard.


When it comes to bringing big bags to the scales, however, it can pay to leave your pride on the bank and drop this color into the depths. Largemouths, spots, and smallies gobble it up—especially in deep, clear water.



Tip: Gary Yamamoto Senko - 5" plastic worm bait in Morning Dawn - LINK
2. Bama Bug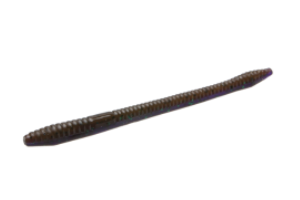 Do you use Junebug, a standard in tidal water and tannic waterways? How about green pumpkin, perhaps the most popular color anywhere that bass swim? If you can't decide between them, go with a combo of the two, dark on top, green on the bottom.


Brent Ehrler used it in a finesse worm to win the FLW Championship on Logan Martin in 2006. It's not just deadly in rivers or 'Bama waters. Back then, it was still a secret, available in just a limited number of styles. Now you can use it in everything from finesse baits to your favorite grass-bombing creature.



Tip: Culprit Worm bait in Bama Bug - LINK
3. Okeechobee Craw

Like Bama Bug, this one is a Reese's Peanut Butter Cup in plastic—two delicious flavors that taste great together. In this case it's a melding of blue and dark watermelon. We're not quite clear what it resembles. Perhaps it's disguised as a gaudy, nest-robbing, male bluegill?  Maybe it's a molting craw?


Whatever it is, bass hate it—in the best possible way.  Pitch a worm or beaver-style bait in this shade into a likely spot and prepare to get your arm broken.



Tip: Strike King KVD Perfect Plastic worm bait in Okeechobee Craw - LINK
Bass are about the most opportunistic feeders in nature, and if you've fished long enough you've probably come across a three-pounder with a two-pounder stuck headfirst in its throat. We're not here to judge—just to catch fish.
 
There's something about a wriggling, injured, baby bass that is like candy to big mama. You can get it in hard baits, but a worm, fluke lure, or swimbait in baby bass is deadly at times—especially in the months after the spawn.



Tip: Bass Pro Shops Tourney Popper in Baby Bass - LINK
Try these colors the next time your old standbys aren't doing the trick. You might be surprised how quickly they make their way onto your list of favorites--even if you'll never admit it.