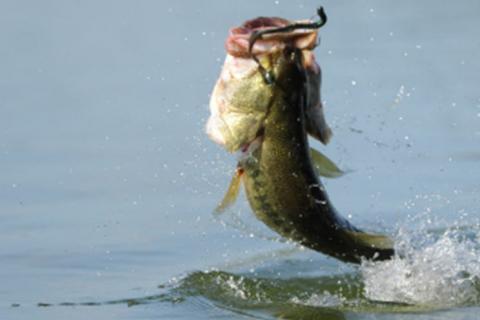 When I was asked to write an article on old baits that you hardly hear anything about anymore, quite a few came to mind. It became especially apparent just how many there are when I looked through old tackle boxes in the garage and saw just how many hard fishing baits and soft plastic bait lures that I no longer use.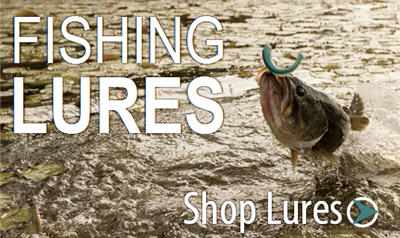 Sometimes I try a couple of those old lures to see if the magic will come back. It never does, and sometimes that is baffling to me because I can't come up with a solid answer. I like to pick up those old lures and reminisce about some of the amazing catches they produced back in the good old days.
I remember the first two lures I had as a kid and how many bass I caught on them. It was amazing. Nowadays I wouldn't even think about using one. One was a Heddon Pikey and the other a Bomber lure with the metal lip. I cranked up many fish on these plugs.
Then I graduated to Hawaiian Wigglers and Johnson silver spoons and caught tons of bass. Then along came the Hell Bender, another fantastic crankbait for its time. When I look back at this list, the only lure I use sometimes is the Johnson spoon, and it has been replaced with Zoom's Horny Toad.
A few old top water baits that were one time killers were the Jitterbugs and Sure Slayer buzz baits. One old top water bait was the Rebel Pop R, which was a killer lure. Rebel quit making them, but it is one of the old timer baits that had to be brought back, and today it is still a killer lure.
Some of the old baits like Bagley's Bango lure and the Big O type fishing baits still produce fish today but don't get thrown near as much as in the past.
Old Baits Are Not Thrown as Much
One of the old excuses old baits are not thrown as much is that fish become use to the lures, but those fish from 20 or 30 years ago are now long gone. We have so many more new lures on the market now that are so lifelike with finishes that are unbelievable, they just seem to work so much better. We have lures that are made to work in so many different water columns now that we didn't use to have.
If you want a lure that runs one foot, three feet, 20 feet, or whatever deep you need, you can find it now. You can also match any lure size to match the bait fish that the bass are being fed on. It's just amazing the variety that is available now. I remember going into bait shops and there would be a 10 foot section of lures. Now you can go to the Bass Pro Shops and there are hundreds of feet of shelf space, or even more, of lures to choose from.
Remembering Old Plastic Fishing Baits
I look at plastics and remember the old Creme two or three hook worm rigs and the two hook Do-Nothin' worms. It's hard to find them anywhere these days. I look back at plastics that I have been using since day one, and if anything they have gotten better.
For instance, Zoom's Lizard, Centipede, Finesse worm, Brush Hog, and probably by far the most fish catching worm of all time, the Zoom Trick worm.
If you don't have these worms in your fishing boat, you are usually in second place.
One thing about plastic baits is they have held up from day one and when nothing else works, you can depend on them. I noticed again in the Bassmaster magazine this month in the big fish category, four of the big fish were caught on Zoom plastics. This happens every month, year after year. So what does that tell you? If you want to catch big fish consistently, throw more plastics.
There are so many old lures that have come and gone that I'm sure you could name a lot I have simply left out. But hey, it's still fun to pull out one of the antiques and throw it once in awhile and think about old times. Bass fishing and bass lures have come a long way baby.
Good luck fishing and may God Bless you. And never pass a soldier in uniform without thanking them for all they do for us.
Written by Woo Daves