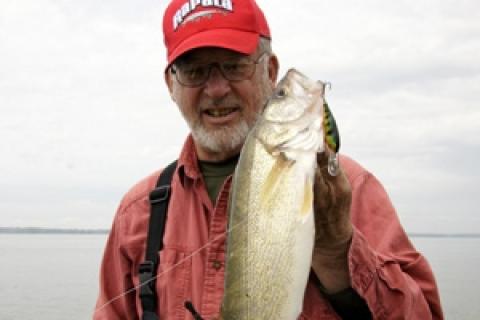 It looks like winter is gradually releasing its icy grip on northwest Pennsylvania following a rather brutal past few months. Within two to three weeks the ice should be off of Pymatuning Reservoir, and I'll be hunting down ice out walleyes.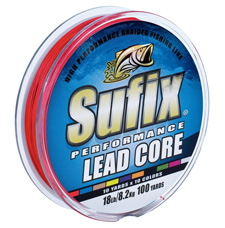 When walleyes are coming out after winter's ice-out, use lead core line to find them in deep basins.
Pymatuning, a sprawling 16,000-acre reservoir, is unique for Pennsylvania in that it doesn't have a closed season. While other waters state waters are off-limits to walleye harvest until early May, Pymatuning's fish are fair game. And while walleyes will quickly move to the shallows for the annual spawn, the immediate period after ice out often finds still them in deep basins, where the use of lead core line is often advantageous in reaching them.
Pymatuning is tailor-made for lead core line trolling. Its deeper basins are in the 20 to 25 foot range, easily attained with lead core. And the bottom is relatively even, which means it's fairly simple to keep lures close to the bottom, which can be vital in the cold, 40-degree water.
Here are some tips for early season trolling with lead core line.
Strive to keep your trolling speed slow, in the 1.3 to 1.5 mph hour range, as walleyes aren't likely to be in a chasing mood in the cold water. For the same reason, use lures with rather subtle action, like Rapala's Shad Rap and Cotton Cordell's Wally Diver.
Keep the lures within a foot or so of the bottom. To do this, play out line (while maintaining trolling speed) until the lure(s) begin to bump bottom; then bring in five to 10 feet of line. The use of linecounter reels makes it easy to replicate trolling set back, or you can rely on the color coding on the metered line.
Avoid making lengthy, abrupt turns when pulling lead core line, which often results in some messy tangles. When it's time to change directions 180 degrees to work back over an area, I'll typically pull in the lines before doing so. This avoids any potential snarls, and gives me a chance to be sure lures are free of any debris.
Finally, be sure to mark places where you've taken fish by dropping an icon (event marker) on your GPS unit. This way it's a simple matter of working back over productive zones.