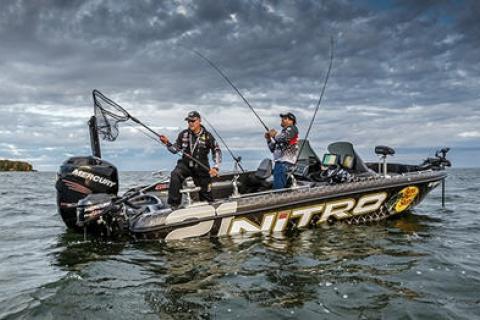 Spring is here and it's a good time to take inventory of your walleye trolling rods and reels in preparation for the upcoming season. Load up on the correct gear before you hit the water and you'll be on your way to the best season of your life. If you're anything like me, you can't wait to feel the pull of that first fish on your line this spring.
Selecting the Perfect Trolling Rods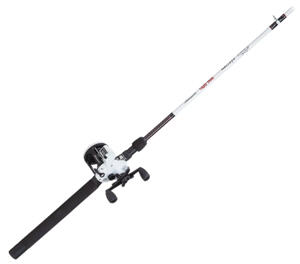 Walleye trolling rods such as the Shakespeare Ugly Stik should have a few key features: They should be at least 7 feet 6 inches, but by far the most popular lengths are 8 to 8 feet 6 inches. Really long trolling rods, in the 10 to 12 foot lengths, are also becoming popular for flat-line trolling and some lead core presentations. Trolling rods need to have a strong backbone for handling trolling accessories such as boards, weights, and diving planers. However they still need a soft tip section to aid in fighting big fish.
The Walleye trolling rods from Bass Pro Shops have been around for years and have been updated for 2015 to make them even better than before. We helped design this line of rods and there are models for every walleye presentation at price points much more attractive than other quality rods on the market.
Best Trolling Reels for Walleye
When it comes to reels for trolling, nothing beats line counter reels for allowing anglers to duplicate successful trolling patterns. Reels like the Daiwa Sealine Trolling Fishing Reels are ideal for most walleye trolling applications, with the exception of lead core line trolling tactics which require the larger spool capacity. In that case, we use the Shimano Tekota A Levelwind Reel. We strongly recommend building your trolling arsenal using identical trolling rods and reels. This way it is easy to duplicate productive trolling sets precisely without having to make concessions for varying reels and line capacities. That's not to say that if you're just getting started in the walleye trolling game you need to go out and buy six new trolling outfits (although if you can we encourage it), but it's a goal to work toward.
Choosing Fishing Line for Trolling Reels
 
Choosing Fishing Line for Trolling Reels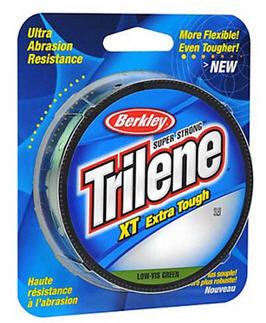 Of course you're going to need good fishing line to fill those trolling reels and this is one area where the choices can muddle the mind. It's tough to go wrong with the old standby Berkley Trilene XT in ten pound test. This line has great abrasion resistance, just enough stretch to act as a good "shock absorber" when fighting big fish, and let's be honest … its very cost effective for filling a number of large capacity trolling reels.
For those situations where you're trolling crankbaits in deep water and are looking to get your lures deeper than they can go on monofilament, ten pound test Berkley FireLine is tough to beat. This no-stretch "super line" has the diameter of four pound test mono, which allows lures to dive as much 30% deeper than on monofilament.
Berkley FireLine Fused fishing line is hands down the most popular choice for trollers who are trying to reach maximum depths. The 10/4 size Fireline is a popular choice among serious walleye trollers because this line has more than adequate strength and knot strength.
Start the season off having gone through a thorough check list of your trolling gear, make sure everything is ready to go and you'll be ready for your Next Bite!
Note: If you have questions or comments on this or other articles of mine you may have read, contact me through the website www.thenextbite.com. 
by Keith Kavajecz