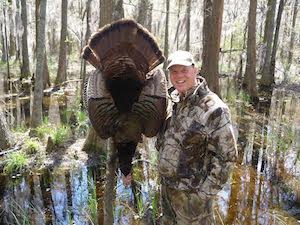 Feb. 14-16, I was in Nashville, Tenn., for the NWTF National Convention. Lots of folks had a tough time getting there because of the major snow storm back east. 
This year, I was honored to emcee the Grand National Turkey Calling Finals. WOW, what a treat! These were some of the best turkey callers in the country competing for the title. Every caller had to win a local sanctioned calling contest in order to qualify, so that tells you these guys and gals are good. Go to www.nwtf.org to learn more about the turkey calling contest and to see all the winners of this year's event.  
The exhibit hall had any and everything a hunter needed for the spring season. This is also a good place to ask questions to some of the top pro hunters. This reminded me that turkey season is almost here. Here's a few of my calling tips that may prepare you for the upcoming season: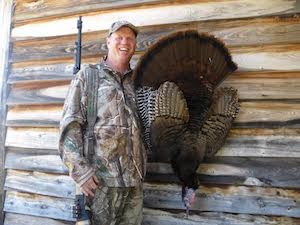 Mouth diaphragm: Now is the time to find the right turkey call that fits your needs. Everyone wants to use a mouth diaphragm, and some people are extremely good with these calls. A couple of the calls I like to use are the Cuttin 2.5, Legacy, Split V, and double D. These are just a few of my favorite calls made by Hunter's Specialties.
Box call: One of the easiest calls to master would be a box call. I had great success last year using a smokin-gun box call. This call can do it all. Loud yelps, soft yelps and cutting that will make a gobbler sound off a mile away. 
Slate calls and glass calls: Slate calls and glass are great friction calls to use. Most of these calls have a little different sound, and it is by personal preference as to which one you purchase.  With a little practice, a person can sound really good with one of these calls. 
Locator Calls: Owl calls and crow calls are a must-have in your pack. Hunter's Specialties makes several different locator calls. The limb shaker or the hooter work well in my area. As daylight breaks, I switch over to a crow call. 
Now is the time to visit a Bass Pro Shops in your area and find the right call.
by Steve Cobb