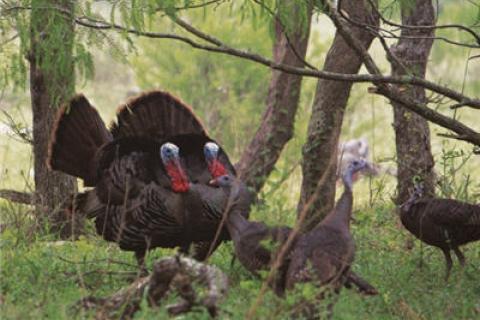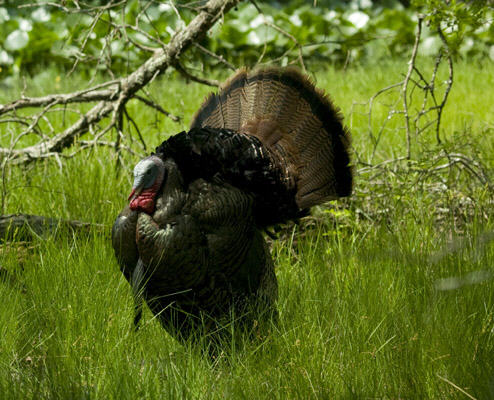 With the turkey population at an all-time high across America, you have a pretty good chance of coming across a dominant gobbler traveling with hens, jakes, and subordinate gobblers. Even though it's next to impossible to call the boss away from the flock, it can be pretty easy to call the flock's subordinate gobblers into range.


Subordinates are usually 2-year-old birds that have gotten beat up by the boss a few times. Because they don't want to upset the boss again, they rarely gobble but do yelp and cluck to keep track of the flock.


Whenever you hear a gobbler doing this 30 to 40 yds. to one side of the flock, slip as close as you can and try to make the subordinate believe one of the boss's hens is calling him. He will usually come in pretty comfortable and confident with a smile on his face but won't risk gobbling because he's afraid the boss will find out. Keep your eyes open and be ready.


By Larry Whiteley, Host of the award winning
Outdoor World Radio