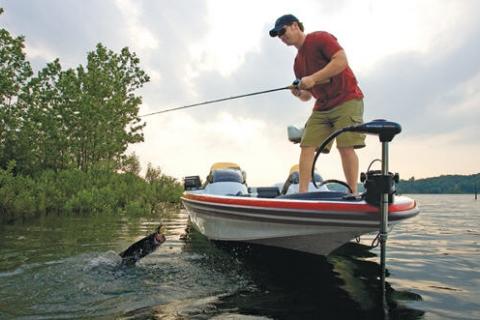 If I had to choose just one lure for early spring bass it would be an old-fashioned soft plastic bait. They may lack the flash and popularity of other baits, but I believe nothing comes close to their ability to catch early spring bass.


The key to fishing these soft plastics during this time of year is to go with smaller, natural presentations. Fish them very slowly, keeping any unneeded movement to a minimum. Bass are not going to chase fast-moving lures at this point in the season. Give the bait a small twitch every few seconds and hold on.


Using these lures in the right situations and settings should help with early bass season dry spells. They continue to be among the most effective baits there are, and they have a proven track record of catching bass that are still shaking off the winter doldrums.



  Read: Stocking Up on  Plastic Baits


  Read: 4 Plastic Worm Rigs for Bass That You Shoud Know (infographic)


  Read: Soft Baits for Bass


  Shop: Bass Pro Shops huge selection of the best soft plastic bass baits on the planet!

Watch this video from Stacey King about How to Pick Hooks for Soft Plastic Baits


By Larry Whiteley, Host of the award winning
Outdoor World Radio