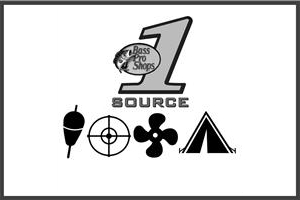 Some hunters want to brag about how much they can hold in their turkey vests, while others trim down their supplies to the most basic needs and see how little they can carry while still being able to bag a turkey.
There's no right or wrong way, but there are a few things to look for in a turkey vest for both types of hunters.
A quick-release, waterproof and comfortable cushion seat that can be put into position with one hand. This is one area where you do not want to skimp on the features. Turkey hunters will spend a lot of time waiting, and fall weather brings plenty of rain and mud. An uncomfortable hunter is one who is likely to fidget, and that can scare away a suspicious gobbler.

Plenty of small pockets with zippers. Small pockets are better because you can know exactly what tool is in each pocket, and you won't have to go rooting around every time you need to pull out a stone, striker or caller.
*Rubber bands can be a hunter's best friend. They're light, cheap and, most importantly, rubber bands can keep gear packed tightly, meaning you aren't rattling around scaring off a turkey with each step.
A padded back that will allow you to sit comfortably against a tree as you wait for a flock to arrive. Since it's a best practice to sit against a tree trunk that is wider than your shoulders, be sure to find a padded back that is wide enough to cover the majority of your back.

Built-in safety flag that is easily visible. Concealment is key in turkey hunting, but a safety flag is key to avoiding a hunting accident.
Additionally, game pouches with side zippers are beneficial if you are using it for decoys or additional gear. Side zippers allow you to retrieve your decoys without removing the entire vest. Of course, if you plan on using your game pouch for actual game, then side zippers are of less importance -- but a blood-proof lining becomes a must!
So whether you're in need of a turkey vest you can stash the kitchen sink in, or you're just bringing the basics, keep the above four tips in mind when you're looking to buy. Safety, comfort and patience are key to turkey hunting. Don't set yourself up for failure by bringing in the wrong equipment.