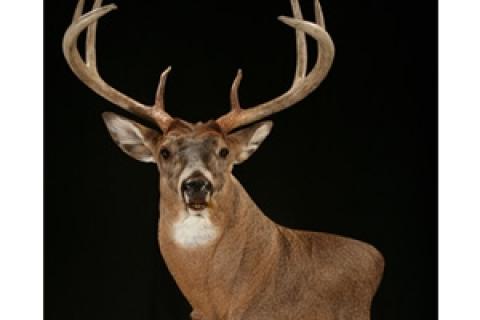 Every year I hear horror stories about hunters who, after years of dreaming and pinching their pennies, were finally able to go on that hunt of a lifetime to some faraway place only to have their hard-earned trophies from the hunt ruined, lost or stolen. They may still have their memories of the trip, but nothing to put on their walls.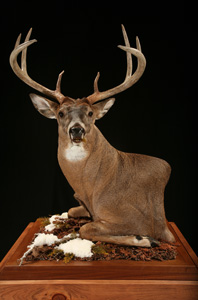 If you're looking for a way to insure your trophies, you're in luck.
Photo courtesy of Advanced Taxidermy and Wildlife Design
Other hunters' trophies actually make it home and onto their walls, only to be lost or destroyed later by break-in, flood or fire. Insurance companies have traditionally found it difficult to put a monetary value on such losses, given the time, effort, money and sentimental value these trophies represent. I recently learned of an insurance option, however, that is designed just for hunters.


The Holmes Organisation out of Tulsa, Okla., has partnered with the AIG Private Client Group to offer perhaps the most comprehensive big game trophy replacement insurance available. It offers:


Immediate protection — Coverage begins at the moment the animal is secured in the field, including for improper field care, with only a photo of the animal and the hunter in the field required;


Worldwide coverage — Mounts lost or damaged during moves are fully covered;


Realistic replacement valuation of trophies — Includes the cost of the hunt, shipping and taxidermy fees;


Coverage for theft, improper handling or taxidermy of hides and ivory, insect damage and damage during storage;


Coverage for catastrophic loss — In the event of a total loss to your trophy room, there is also an optional endorsement that can provide up to an additional $1 million for: trophy fees; commercial airfare; dipping, packing and shipping fees; CITES permits; and additional expenses such as air charters to field destinations, enabling you to rebuild your collection. This additional coverage also allows you to add hunters to the policy who previously accompanied you on hunts and helped in building your collection of big game trophies. This is an excellent option for the family that hunts big game together;


Coverage that covers the cost of inflation; and


Coverage for guns and other hunting accessories — additional coverage can also protect your guns and other hunting equipment such as scopes, binoculars and cases.


Note that hunters must carry personal insurance with AIG Private Client Group in order to be eligible for coverage under The Holmes Organisation's trophy replacement policy.


For tips on getting a great taxidermy mount, please see Taxidermy Tips.


Good hunting