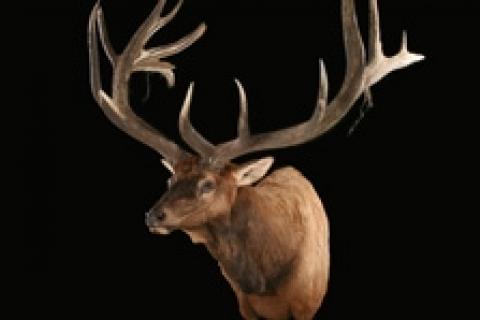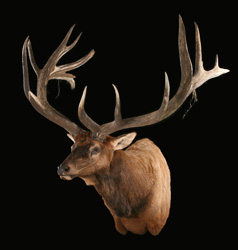 Photo courtesy of Advanced Taxidermy & Wildlife Design
Many of us dream of bagging a record-book whitetail buck, moose, bear, etc. Of course, few people ever do. But that doesn't stop us from adorning the walls of our homes with taxidermy mounts of our favorite game animals and with good reason. A beautifully taxidermied mount is a work of art, as well as a reminder of a memorable experience in the field, and the people and places that helped make it special, regardless of the size of the animal. To help ensure that your trophy is something that you will be proud of and enjoy looking at for many years to come, here are some tips:
Find a good taxidermist in advance, preferably close to home. Make some calls, search the internet, post on websites, and just generally ask for referrals. Then go talk to them and see some of their work in person. Some taxidermists, such as award winning Advanced Taxidermy in Ontario, Canada, are true artists.


Don't be swayed by low prices or quick turnaround times. As with most things in life, you get what you pay for. When you've spent thousands on a dream hunt, it makes no sense to try to save a couple hundred and take a chance on someone whose work is not going to stand the test of time. When you amortize the cost of a top-quality mount over 25 years (which is how long you might be looking at it on your wall), it works out pretty economically. Good work also takes time, and quality is in demand. Top-flight taxidermists often take one to two years to complete a big game mount — they are that busy.


When planning for a big game hunt that may result in some work for your chosen taxidermist, speak to him in advance and give him an idea of what kind of mount you may want. Ask him for tips on field preparation and care of your trophy to help ensure a good mount.


When it comes to skinning and/or caping a mount in the field, if you don't know how to do this properly, leave it to someone who does. Many guides/outfitters will take care of this for you. A lack of skill or care with a knife can ruin a mount, especially when it comes to tricky areas like eyes, ears and lips. If in doubt, leave it for your taxidermist. If you are planning a full shoulder mount, leave lots of cape behind the shoulders. He can always cut off the excess, but options are limited if there's not enough hide to work with.


Hair/fur on a hide can start falling out pretty quickly, especially in mild weather. Scrape off as much flesh as possible and then get the hide frozen or salted. Table salt works best, but even road salt will do in a pinch. Then get your animal to a taxidermist as soon as possible.


Although you may need to have a taxidermist local to your hunting destination prepare the raw trophy for shipping to your taxidermist (ask your outfitter in advance), try to have the final work done by your chosen taxidermist at home. Not only do you already know that he does good work, but it may save you a few bucks as international/overseas cargo shipping is charged by weight AND volume, and a finished mount takes up a lot of space in a shipping crate. He will also ensure that the chemicals used in the tanning process are appropriate for preserving the hide in the climate you live in, not a climate thousands of miles away. Just ask your taxidermist in advance to provide you with laminated shipping tags to take with you, and then personally secure one to the skull/rack and one to the hide/cape.
Good hunting.