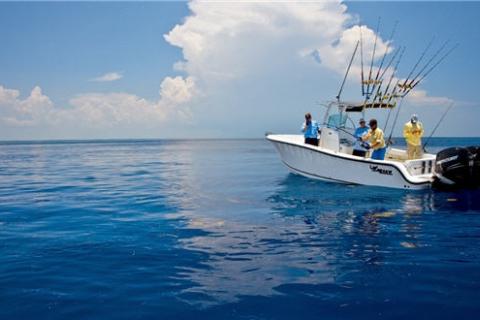 Winter is a great time to ditch the cold and visit a warm fishing destination. One of my favorite locations is Tampa Bay Florida. If you're able to get away, here are a few quick tips to make the most of your stay.


Some good places to try— either from shore or boat—are the Skyway Bridge fishing piers, the Courtney Campbell Causeway, Fort De Soto Park, and Gandy Bridge fishing pier.


There is no shortage of fish species in the Bay. Snook, redfish, speckled trout, tarpon, snapper and shark are just some of the fish caught there during winter. Decide what you'd like to target, but be ready to tangle with anything.


Cooler weather makes fish look for warmer water, so fish the west end of the bay at dawn as sunlight will hit this area first. Also look for concrete docks and seawalls. The sun will heat the concrete, which will transmit to the water nearby.


If you're looking to ditch the cold, consider heading to Tampa Bay for a warm vacation and some great saltwater fishing.



Read: Travel Blog: Lure Lessons in the Shallows of Tampa Bay


Read: 10 Tips for Planning a Florida Snook Trip

Read: Bridge Fishing for Snook

By Larry Whiteley, Host of the award winning
Outdoor World Radio