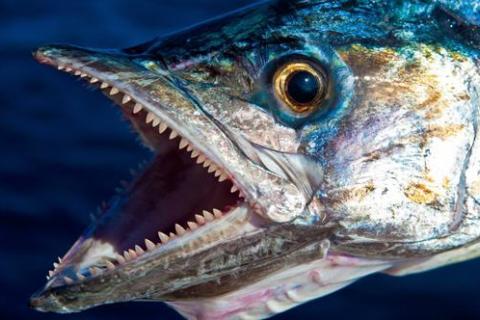 From bluefish to mackerel, kings to 'cudas—not to mention pike and muskie in fresh water—toothy species have a special allure. They also require specialized terminal tackle for consistent victory.
Tip: Learn more about building heavy fluorocarbon leaders in the video below
The easy solution is not necessarily the effective one.  While a heavy wire leader assuredly thwarts these critters from chopping off your expensive saltwater lures, many times it also prevents them from even latching on in the first place. Wire is highly visible, and it also cuts the action of most lures considerably.  Here's a quick look at 5 Top Leader Options.
1. Fluorocarbon Fishing Line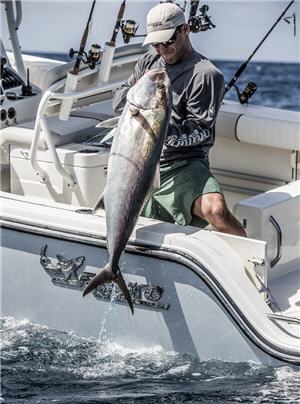 For blues and Spanish mackerel the best leader is often a piece of 25- to 40-pound- test fluorocarbon. Fluoro leader material like Offshore Angler Extreme Fluorocarbon is much denser than monofilament.  is a harder material, better able to stand up to the teeth of these species. Users say it's less likely to break under pressure when nicked by a tooth as mono often does, too.  It's available in tests from 8 to 90 pounds, with the lower tests easily knotted, the higher usually rigged with crimping sleeves.
2. Monofilament Fishing Line
Mason's Hard Monofilament is also a cult favorite among old-time mackerel fishers--it's mono, but it has a much harder finish than most. It's also noted for being very stiff, which is an advantage in building the butt sections of fly fishing leaders.
3. Single-Strand Stainless Steal Wire
Single-Strand stainless steal like Offshore Angler Leader Wire is the standard for larger predators with more muscle behind their teeth. Most of the toothy predators rely on a very fast attack to disable their prey, and particularly in trolling, the wire usually does not significantly reduce the number of strikes. Single-strand is rigged with a haywire twist to swivels and snaps--it can't be secured directly to running line because it will cut through. Size 2, which tests 29 pounds, is the favorite for Spanish and small blues, while size 6, which tests 61 pounds, is commonly used for kings and 'cudas.
4. Titanium Leader Wire
Titanium wire has recently become a favorite with many offshore anglers because it's much less likely to kink, and also doesn't break after repeated bending like stainless wire sometimes does. Knot2Kinky and other brands do the job here.
5. Nylon-Coated Multi-Strand Wire
And tieable, nylon-coated multi-strand wire like TyGer is another useful option. It can be tied to running line with a double surgeon's knot, eliminating the need for a bulky and highly visible swivel. Some anglers simply wrap the leader over itself repeatedly and fuse the connection by slightly melting the nylon with a lighter.
See how to  build heavy fluorocarbon leaders in the video below