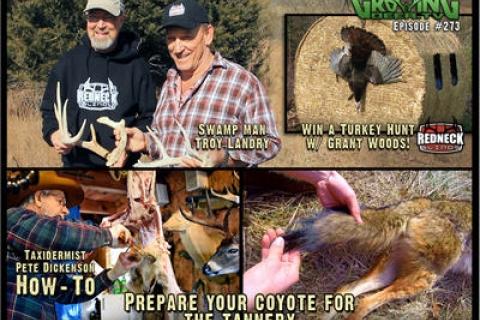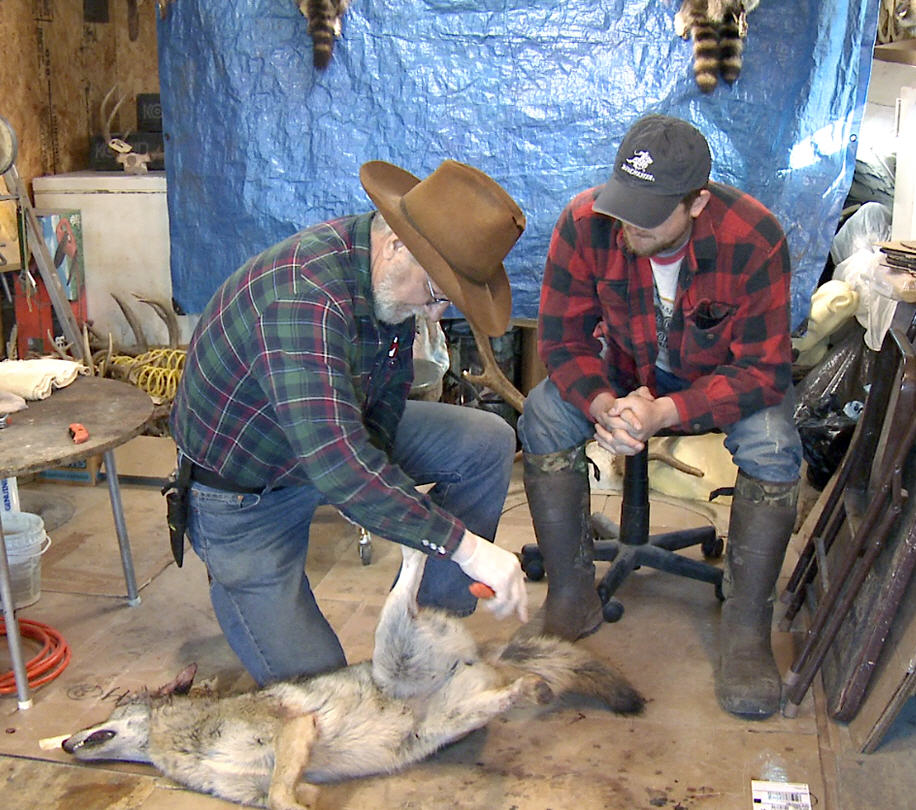 Pete Dickenson an expert at preparing coyote pelts with Adam Keith of Growingdeer.tv.

Before the visit with Troy, see how an expert taxidermist skins out a coyote (0:56 to 09:20). A passion for hunting white-tailed deer brings the GrowingDeer.tv team together with Swamp People star, Troy Landry.  Troy has a hunting property in Kansas where he wants to grow bigger bucks, so Grant and the crew went over to the property to gave him some advice on food plots (begins at 09:20).


Join the conversation with other hunters and land owners on Growing Deer Tv's facebook page or Twitter:@GrowingDeer. See more of Grant Woods videos and information useful for hunters. Also follow the team on Instagram and Pinterest.


From GrowingDeer.tv
Grant Woods