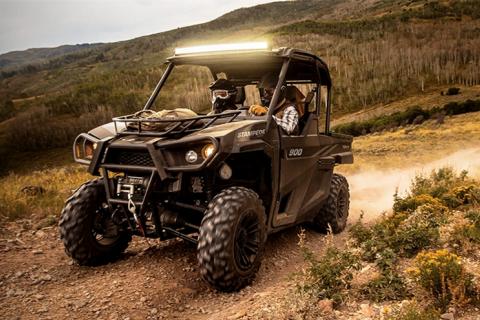 Join host Rob Keck this week on Bass Pro Shops Outdoor World Radio for an exclusive interview at the home of Bad Boy Off-Road in Augusta, Georgia with Philip Jhant, Director of Channel Development at Textron Specialized Vehicles. The topic, specialized vehicles for both on and off road and latest and most exciting Bad Boy Off-Road side-by-side utility…the STAMPEDE. Tune in on Saturday, June 25, 2016 at 10 a.m. and 5 p.m. ET on RURAL SiriusXM Channel 147 to catch this exclusive interview. 


Jhant, an avid hunter and angler understands ATV's, UTVs and what tough terrain off road vehicles mean to today's outdoorsmen and women. He'll share with the listeners what Bad Boy is  doing to be a serious player in the UTV market, and give insight into the power and impressive handling of the off-road 4x4 Stampede 900. You don't want to miss this interview if you're shopping for an ATV or UTV!


Bass Pro Shops operates 98 retail stores and Tracker Marine Centers across America and Canada that are visited by more than 120 million outdoor enthusiasts every year. Each store is designed to reflect the local area's outdoor traditions and offers an authentic outdoor shopping destination. For more information, visit Bass Pro Shops.