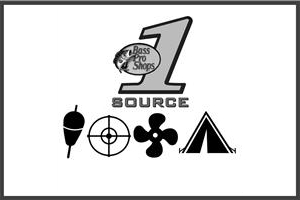 Gazing out the window of  Flight 700 headed to Frankfurt, Germany, I watched the last fragment of US soil near Philadelphia, PA slowly fade from sight while pondering what lay ahead for our small group of pioneers.  Over a year ago I was contacted by Armed Forces Entertainment and Paralyzed Veterans of America about being among a selected few for a special mission called the "Outdoor Legend's Tour". The plan was for a small group of hunting personalities representing the North American hunting community would visit troops inside a war zone to personally thank them for their service and sacrifices. This was not to be a big production entertainment-type tour but rather a personal handshaking marathon trip with stops to as many camps as possible. This kind of mission had never been attempted and every detail would have to be carefully orchestrated if it was to be carried out safely and successfully.
Members of this small diverse group consisted of; Bill Miller, from MN, a pillar of the outdoor media world and an all-around nice guy. Bill was at the helm of the huge "North American Hunter" magazine and TV show for 28 years and has extensive gun and hunting knowledge.  While Bill is experienced with all types of hunting, his specialty is waterfowl and upland birds with a real love for training sporting dogs.
Jim Shockey is a world renowned big game hunter and award-winning TV host. Jim is from Canada and a wise choice for this mission since so many Canadian military men are serving alongside our US troops and allies from so many countries. His trademark black cowboy hat was recognizable to hunters from everywhere.
Lt Col Lew Deal is a retired Navy cobra pilot that now works with Armed Forces Entertainment among other military and veterans organizations. We were all glad to have someone along to advise us on military protocol. Although Lew was our official escort he soon became just one of the guys.
Ronnie (Cuz) Strickland, from MS and the man behind the many successful Mossy Oak TV productions as well as a recognizable hunting personality was schedule to be a part of our group from the get-go however the timing for the trip occurred during a family health crisis. I really felt bad for Cuz since it was truly in his heart to support and commend our fighting men and women in the field.
I completed this diverse quartet. And, there is no doubt in my mind that the many service people I met from the southern US appreciated hearing a familiar accent with a sincere "Thank Y'all".  
Written by Brenda Valentine