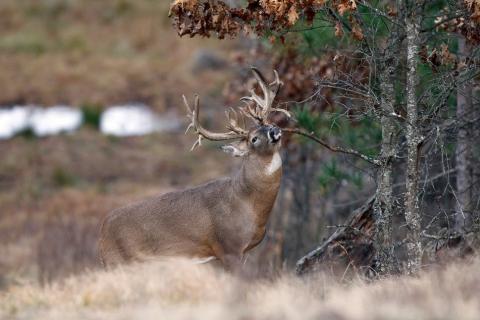 Pop up hunting blinds are great for turkey hunting, especially if you have done your scouting and know the area where the turkeys will be.


While turkeys can seem to be oblivious to blinds it's a good idea to have them set up before the season begins so they blend with the area. Also surround the blind with brush and limbs to help conceal it.


If you have to set up a blind during turkey season make sure you have practiced set-up and take-down to avoid excessive noise and movement.


A blind doesn't make you invisible to a turkey. Their keen eyesight can pick out your movement while sitting in your blind. Move very slowly while inside and practice moving into position without bumping the blind's interior or any of your gear.


Wear dark clothing, including a camo face mask and gloves. Don't stick your barrel out the window. Use the shoot-through mesh that comes with many portable blinds.