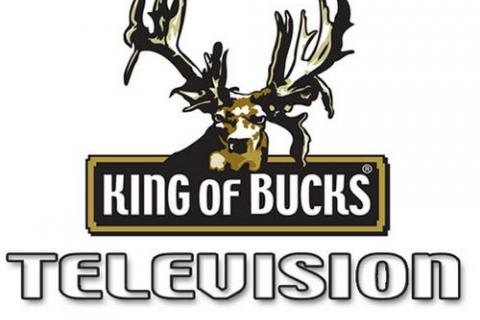 Ever wondered how you could lure a big buck from public property to your private land hunting area? West Virginia's Jerry Hill did, too, and Outdoor Channel King of Bucks television tells the story of how it took three years to tag a buck that still stands as a state record archery deer. This episode will air on The Outdoor Channel Saturday, Aug. 9 at 9:30 a.m. Eastern time.


With so many states opening up their muzzleloader seasons to old caliber, single-shot centerfire rifles, hunters wonder how they perform. This week's King of Bucks puts that question to the test by comparing bullet penetration of a .35 caliber centerfire rifle cartridge against a muzzleloader round. See which one wins.


Each week, King of Bucks brings deer hunters' dreams to life. This show, produced by Bass Pro Shops, is dedicated to hunting whitetails — not just big deer or nice deer but world-record deer. Viewers will see techniques and tactics used to take some of the biggest whitetails ever and relive the excitement of the hunt as told from the hunter's point of view.


Also, fence crossing with a firearm is featured on King of Bucks "Out Alive" segment. RedHead Pro Hunting Team member Bob Foulkrod shows why and how to make safety priority number one.
 
For more information about Bass Pro Shops King of Bucks, visit the Outdoor Channel King of Bucks Television.