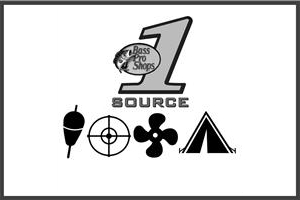 I was awakened by the bustling of the flight attendants offering the breakfast boxes. It had been a year since I had heard the accompanying announcement we had only an hour left to reach our destination of Buenos Aires, Argentina. I had departed Atlanta, Ga., 10 hours before. I thought how many times in the past 20 years I had made this trip, sometimes several times a year from my home in Richmond, Va. 
It's mid-February, and once again, my destination is Tierra del Fuego, an island in an archipelago near the southern tip of South America. The island (TdF) is 25 percent Argentinian and 75 percent Chilean. I annually host two weeks of fishing the legendary Rio Grande River for sea run Brown Trout on their annual spawning run in a river that empties into the Atlantic Ocean in the town of Rio Grande.
I will meet my first group at a hotel in Buenos Aires for an overnight, where this year's participants will gather from all over the globe. Some are there on their tenth trip with me; for some, it's their first. We catch up on each other's activities at a lunch, and later, at dinner. All our offered amenities include a professional city tour, shopping, and later, a Tango Show.
The next morning at 3:30, we gather in the hotel lobby, check out, board a bus and are transferred to the domestic airport 15 minutes away. There, we are assisted through check in and delivered to security to await boarding. The flight is three hours plus to Rio Grande, where we are met by yet another bus and transferred to Despedida Lodge near the bank of the Rio Grande. The rest of the day is not a fishing day, but rather it's spent napping, eating and preparing one's gear for the week to come.
A regular fishing day consists of an early breakfast and departure from the lodge, after having been introduced to the guides and installing the gear on waiting rod holders on trucks. This is where the gear will remain when not in use for the remainder of the week. Spey rods are very popular in this fishery in deference to the river conditions, desired drifting of the flies. Other choices of 8 through 10 weight rods work well, depending on how much "game" one brings to the river! Sinking tip lines, floating lines and intermediate lines should be carried.
Normally, during my two weeks, one can expect high winds that will test the best of fly rod casters. The river runs through a valley with no obstructions … no trees or even high shrubbery. Long leaders of 20 pounds are suggested. These are surprisingly dressed with small flies like number 14 and 16 size nymphs, then again, size 2 dry flies skated. The fish are not supposed to be feeding on the spawning run but strike violently during periods when I feel they are trying to advance to the next pool on the river.
The lodge's section of the river has 14 pools that hold the trout. Each two fishermen share a guide and have two locations to choose from for their morning and evening sessions each day. After the morning session, the fishers are delivered to the lodge for a full-course heavy lunch, accompanied by excellent Argentine Malbec wines. Next, the very civilized siesta is observed … not an option. Five o'clock, it's back to the river and one fishes until dark around 11. When you reach the lodge, there is a cocktail hour followed by a huge dinner and then a welcoming bed in your room for two with private bath.
This trip is not for the uninitiated. Wind was not a factor much of this year, but it can be a real threat to those who are not prepared. Forty mph sustained winds are common. Yes, 40 mph with higher gusts! It can be 32 degrees F when you leave the lodge in the morning. The river can can be so cold you must go to the truck for a warm-up even when properly attired with layers and appropriate socks under waders. Fingerless gloves and a hat that will not blow off are normal attire.
All this having been said, I must say now that it is the only place in the world I know of where you are going to fish pools with 20-pound plus Brown Trout leaping and posturing right where you are casting. 
I have heard it said Muskies are the fish of a thousand cast. I say in all candor that these trout have had many more than a thousand casts from me in the 20 years I have visited this river. Yes, I have caught them many times and also some days they have won and I received not a nibble. The benchmark for one to have a successful trip is to catch fish every day, but have one over twenty pounds during your week. One must fish hard and with purpose and have brought enough game to cast efficiently; stay out of the truck. The next cast may be your reward. I can count on one hand the few anglers that have not attained that wished-for goal. 
My largest is a 24 pounder some years ago, but I can assure you it was a memorable experience.
The picture I have sent is of two friends that had an exceptional experience. Both are excellent fishermen and very serious about fishing every minute available. They hooked up late one evening, and after the half hour fight steered their catches near the guide where he netted both with one swipe … talk about memorable. The guy on the left is Chuck Moos, the right Fred May.
Next trip is a return to Nicaragua for the Guapote; I find such good sport on poppers. If it is anything like I am expecting, I shall send along a report.
At the end of this particular adventure, I met your fellow member Paul Squires in Buenos Aires. We shared a dinner and lunch. We have become close friends and hope to fish Exmouth, Australia, together in the near future. That's where all this reporting started!
by Harry Robertson