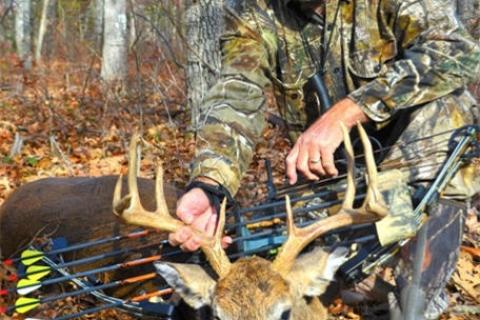 Having a hard time finding a place to hunt?  You're not alone. Urban expansion, habitat destruction and restricted access are major problems facing hunters today. A growing number of outdoor enthusiasts report a lack of land access. I've even heard it suggested that it is time for conservation agencies to stop encouraging new hunters because we are running out of space. I submit that is not the case.


Room to Roam

Hunters are crowded because we choose to be crowded. We are naturally drawn to prime areas that produce the largest trophy animals. Meanwhile, millions of acres, which are capable of providing a wonderful outdoor and hunting experience, remain vacant.


Much of this land is accessible to those who simply do their homework. Hunters now have more resources and technology at their fingertips than ever before. A little research and legwork can ensure hunting access for years to come.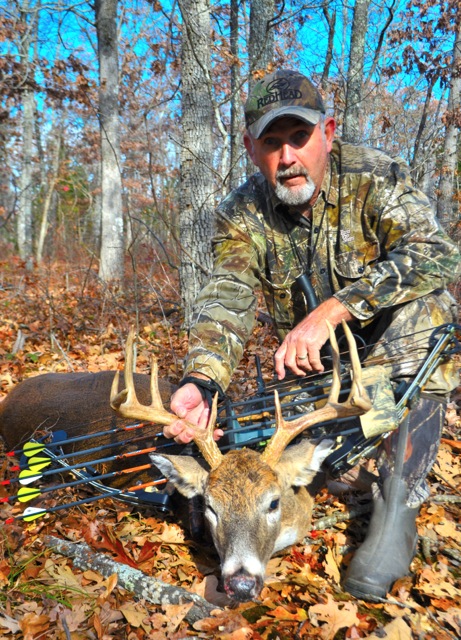 With a little bit of research you'll discover great hunting land and bucks like this are well within reach.
Scout Online
The internet allows us the ease of typing in a few words to uncover mountains of information in an instant. Whether you plan to plunk a few squirrels or bugle in a bull elk, your computer can open up a whole new world of hunting opportunities.


Google it. You already use this tool to find everything else, why wouldn't you look for hunting land here? Begin with a general statewide google search such as "Public deer hunting land in Utah." Then narrow the results to specific counties or regions of the state. If you can't find anything promising, continue refining your results. Don't hesitate to enter a search that's exactly what you're looking for, e.g., "Uncrowded elk hunting areas in Colorado."


Log on to Google Maps or Google Earth to explore possible locations.  A bird's eye view will often allow you to discover tracts of land that you didn't know existed. You will be surprised to find local patches of wilderness that are tucked away. These same resources can also help you pinpoint the perfect place to hang a stand. The more you search, the more opportunities you will discover.


Hit the Books
Once you've found a promising piece of land online, a bit of detective work is needed to determine if the land is public or private. One of the most underutilized tools for identifying private land are the county plat books. They list every piece of property in a given county and who owns it.  This is not only a good reference for determining ownership.  You will often notice pieces of land you passed over online. For decades, I have found small parcels of private land in plat books that are overlooked by other hunters.


Gain Private Land Access
Hunting on private land is the ultimate in hunting.  With the exception of the landowner, you can remain relatively undisturbed.  Settling into your treestand on public land well before sunrise, only to have another hunter come stomping down the trail at 7:30 a.m. can be a frustrating experience.


Although the popularity of hunting leases is growing by leaps and bounds, there are still those landowners who allow access to respectable hunters who ask.  Volunteering to help with a few chores in the offseason or offering to share a portion of your harvest can go a long way. Maintaining a good relationship with landowners is a valuable asset for individual hunters and the community as a whole.  


Work the Draw
Thousands of draws for quota or special management hunts exist across the country. I know hunters who work the draws in several states and maintain a file to keep their hunting schedules organized. Failing to be drawn one year often earns a preference point for the next year's draw.


Many states offer draws for managed deer hunts, which allows you to extend your hunting season and add additional venison to your freezer. My home state of Missouri offers dozens of special management deer hunts. My wife and I were drawn this year for a special deer hunt at Pershing State Park in northwest Missouri. We are allowed three antlerless deer each. The odds of being drawn were 53 percent.


Don't give up hunting because you don't have a place to hunt. Do your homework and find a new hunting hotspot.