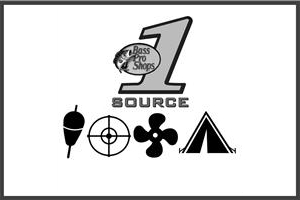 Donation translates to more than 40,000 acres of hunter and angler access in the Cowboy State.
News Release from the Theodore Rossevelt Conservation Partnership

SARATOGA, Wyo. – A $10,000 donation from the Theodore Roosevelt Conservation Partnership to the Wyoming Game and Fish Department's Private Land Public Wildlife Access Program represents more than 40,000 acres of access for hunters and anglers who choose to enjoy Wyoming's great sporting opportunities.
The TRCP donation represented a rare piece of good news at a recent Wyoming Game and Fish Commission meeting in Saratoga where attendees – including members of the commission, hunters, anglers and business owners – struggled to absorb the impact of deep cuts to conservation funding faced by the department.
TRCP Western Outreach Director Neil Thagard explained the TRCP's motivation behind the donation: "Our mission is to guarantee that everyone has quality places to hunt and fish. The Wyoming Game and Fish Department's access program speaks directly to that mission."
Thagard cautioned that this contribution did not imply other programs were less worthy, stating that "there must be the appropriate funding to the overall Game and Fish Department to ensure that wildlife is sustainable and opportunities afforded sportsmen remain."
This is the second consecutive year that the TRCP has made a five-figure donation to the department's access program. The funds were generated through the sale of special big game licenses that are awarded annually by individual commissioners to nonprofit groups.
 Every acre available to sportsmen translates to good news for Wyoming's economy, explains Thagard. "The recreational opportunities fish and wildlife provide generate more than $1.1 billion directly to Wyoming's economy," he concluded, "and they contribute significantly to the overall $2.9 billion tourism industry annually."
Thagard is proud to live and hunt in Wyoming, a fact that was evident as he spoke to the commission. "I have experienced some wonderful, remote locations with incredible wildlife across North America," Thagard stated, "but Wyoming is a special place.
"The Cowboy State is a sportsmen's paradise," he continued. "This is no accident – this is due to good stewardship supported by sound, science-based management and the opportunities provided to sportsmen through adequate access. But these two things come at a cost – it takes appropriate funding to support habitat, access and, most importantly, our wildlife."
To learn more about the TRCP visit theTRCP website
Published here with permission from The TRCP