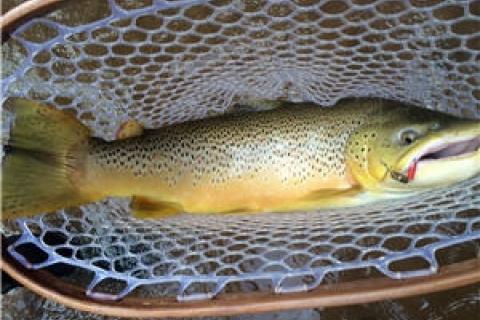 When planning my weekend fishing trips, I make a mental rundown of the essential items that I need to pack. Fly rods, fly boxes and my fishing waders are always tops on that list, but securing my fishing net is not far behind. Having a quality net that is suited for my quarry can change the entire outcome of a day on the river.


In too many instances, anglers don't think about what they need from a landing net. I have seen anglers fishing big water with large lake run fish using teardrop nets designed for small streams. Or the opposite is happening where anglers are dragging large hoop nets around in the thick brush fishing rivers small enough to walk across.  Fishing nets are suppose to make your life easier but if they are not paired for the type of fishing you are going to be doing, then things can go badly.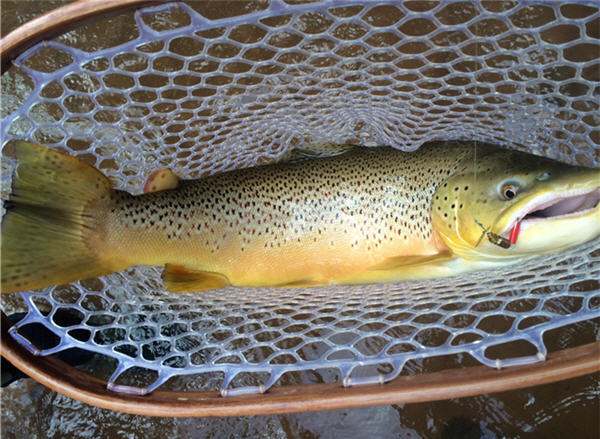 If you're shopping for the perfect fishing net, make sure you consider net shape, size, basket depth, and netting material.
Points to Ponder Before Buying a Landing Net
Before getting a landing net, consider what size fish you will be targeting and where you will be fishing. If you plan on fishing small waters, then the traditional teardrop-shaped net or a circle net works great with basket sizes between 10 or 12 inches (at the widest point). If you plan on fishing bigger water or bigger fish, then using an oval-shaped net is the way to go. Oval-shaped nets have baskets anywhere between 15 and 18 inches (at the widest point).


Pay Attention to Fishing Net Shape
Don't be mistaken that the only important factor when choosing a net is the size of the hoop. The design (shape) is also important.  With small fish, the teardrop or circle shapes easily handle scooping up fish. However, if you hook a big fish it can be difficult to steer a powerful running fish head first into one of these type nets.  Oval nets have the advantage here because of overall basket length, allowing anglers to still scoop large fish.


Don't Forget About Basket Depth
Basket netting depth is something anglers should also keep in mind. Don't buy a fishing net that has the netting sewn into a V shape. Look for one that has netting with a cradle design. With the V-shaped netting, larger fish have to go into the net headfirst and in most cases will have their tails sticking out in the air. This is a perilous way to land a quality fish as they can easily wiggle out. Plus, when you try to remove the hook, you have to actually remove the fish from the net to get to its mouth. Cradle-shaped netting is ideal. Once the fish enters the net, they can rest comfortably in the spacious and flat netting bottom as you work to remove the hook.  This type of netting also allows anglers to revive fish with minimal handling, giving them a better shot at surviving.


Netting Material is Important, Too
The actual material that the netting is made from makes a big difference as well.  Don't buy anything other than rubber for the netting, because you will regret it in the long haul.  Fabric netting will catch your hook and because of the barbs, getting flies out is a challenge. More than likely, you'll end up cutting holes in the netting to remove flies. Rubber netting does not have these problems. In addition, rubber netting is easier on fish (not as rough in texture) so they can be released in better condition.


Check out this article to learn the secret to catching more river trout on a fly rod at Bass Pro 1Source.