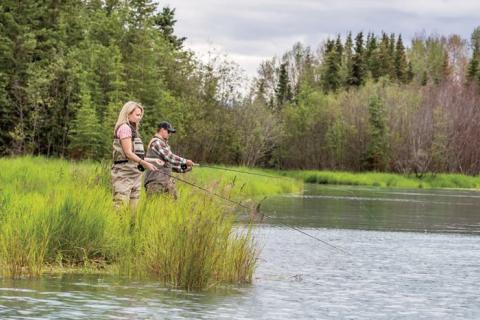 When it comes to gear, most fly anglers have no shortage of items on their wish lists. If you're anything like me, fine fly rods and reels reside somewhere near the top.  The first three on my list would require refinancing my mortgage. That's why it's so interesting that, for many of us, rod cases and reel covers are an afterthought.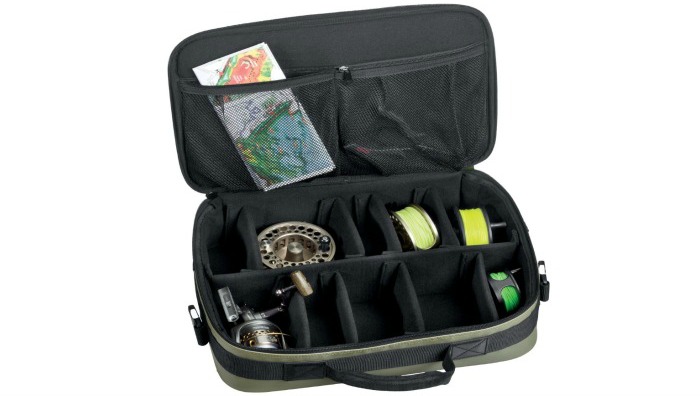 This White River Fly Shop Streamer Fly Reel Case is a great option for carrying multiple reels and extra spools.
For years I was guilty of this false economy. In fact, it took me far too many damaged rods to figure out that a rod case was not an option but a necessity. Of course, no one has ever accused me of being the sharpest hook in the fly box.


The services a good rod case and reel cover provide cannot be overstated. These relatively inexpensive items protect cherished rods and precision reels while in transit, in storage, or on those tough hikes to remote honey holes. Cases ensure that you don't lose rod sections when bushwhacking your way through rough terrain. It's also nearly impossible to snap a fly rod while it is enclosed in a quality case. Close a car door on a naked rod tip, and you'll be praying you're covered under the warranty.  Slam the door on a rod nestled safely in its case, and you'll immediately validate your purchase.


Consider These 3 Points When Selecting a Fly Rod Case
1. When selecting a case, make sure your rod will fit.  This seems like common sense, but it can be a bit more daunting when you're faced with a vast selection of cases and have to estimate the length of your rod sections.  Some are made for two piece rods; others are made for three or four piece units.  I encourage you to take measurements before shopping or to even bring your rod into the store when you go.


2. Most modern fly rod cases are designed to accept a reel—which means there's noneed to purchase a separate reel cover.  If you opt to go with a rod tube, however, you'll need to shop for an additional case to protect your reel.  Don't underestimate the importance of keeping your fly reel in good condition. One small nick or abrasion can compromise the integrity of your line and leader. Dirt and debris also has a nasty habit of working its way into a quality reel's drag and internal mechanisms.  


3. When selecting the perfect cover make sure your reel fits snugly, and that the sides have enough padding to protect from an accidental drop. You may even want to opt for a bag designed to hold multiple reels and spare spools.  These are especially handy for the traveling angler.


I know this is not exactly exciting stuff, but sometimes you want to avoid excitement in fly fishing—at least until your pattern hits the water! Carrying your rod in a case will do just that.