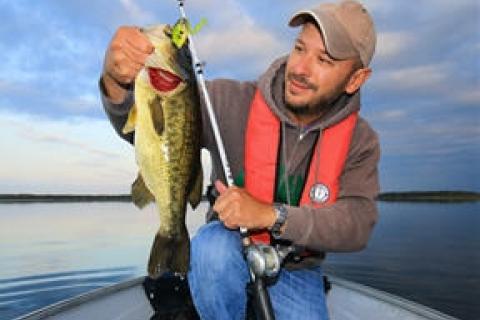 Ask anglers to describe their favorite fishing technique and the consensus will unanimously land on topwater. Prod a little further and most will disclose an affinity for tossing frogs.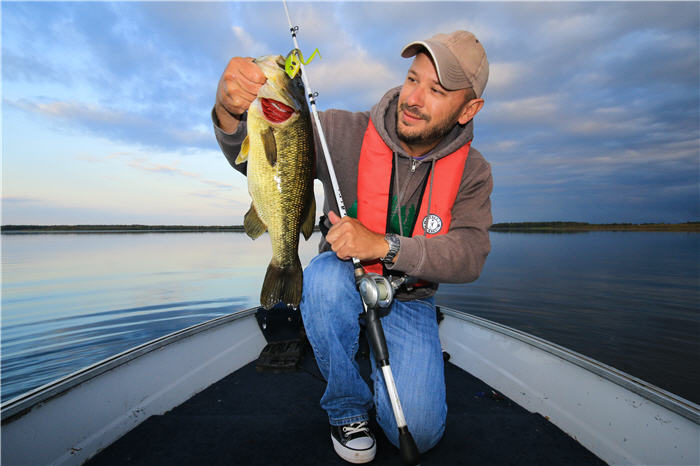 The looks and swimming action of the Lunkerhunt Lunker Frog are so realistic that if bass miss it on the first hit, they'll slam it again on the next twitch.

A new product that has recently burst on the scene is the Lunkerhunt Lunker Frog. It certainly can turn heads – especially those that are attached to fins.


The Nitty Gritty on Lunker Frog

The Lunker Frog comes in nine eye-catching and realistic colors, all with detailed patterns. Weighing in at ½ ounce, this bait has the right amount of heft for effortless, long casts. As with most frog baits on the market, the design is completely weedless – with a body that is pliable yet tough, and able to stand up to the abuse a rambunctious largemouth bass can dish out.


Premium stout hooks make up the business end of this cloned amphibian. My field tests have shown an above average hooking percentage, which is not always the case with some models on the market. These trebles have bite; even for the biggest of bass.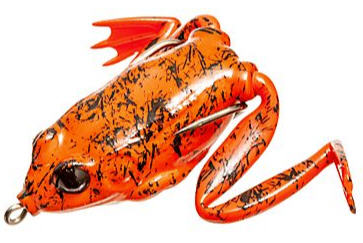 The Lunker Frog comes in nine colors with detailed patterns.
Selling Point
Although the market is saturated with topwater frogs, Lunkerhunt is the first to produce a product that actually swims and glides like a true croaker. The swimming legs, which extend 2.5 inches to 4.5 inches from the body, retract and move exactly like Mother Nature's version. All other frogs with 'rubber-tasselled' legs just can't compete.


This frog is a definite asset in open water situations or when cover is sparse. Small jerks of the rod produce a 'gurgling' commotion as the legs extend and retract. This realistic action and appeal seem to illicit more bites from lookers.


Yesterday evening on the water proved this point. Although late in September and with a water temperature of 57 degrees F, fish were extremely active on the shallow flats in water between 3 to 5 feet deep. Not only were fish hitting this frog hard, with most strikes coming when the legs were working, but many bass seemed intent on literally killing it. If they missed it on the first hit, most would subsequently slam it on the next twitch I imparted. I believe the realistic movement tipped the scales in my favor.


The Lunkerhunt Lunker Frog will definitely bring a new dimension to your topwater frog fishing. The action is something new to the fish from a bait perspective but is an ingrained predatory response that they can't seem to resist.


For more great topwater fishing advice, visit Ten Commandments for Topwater Fishing by Justin Hoffman at Bass Pro Shops 1Source.