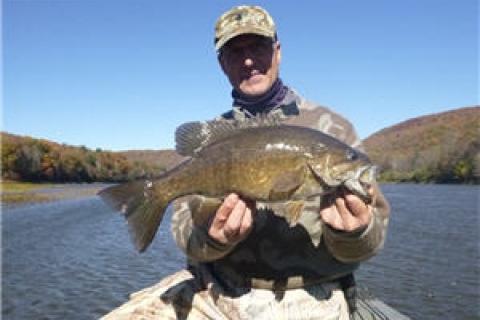 Leadhead jigs are a mainstay of bass and walleye anglers, especially during the spring and fall, when the water is cold.  For river anglers like me, jigs becoming increasingly effective as fall progresses and smallmouth bass move into areas of reduced current, typically deeper pools and pockets out of the main force of the river's current.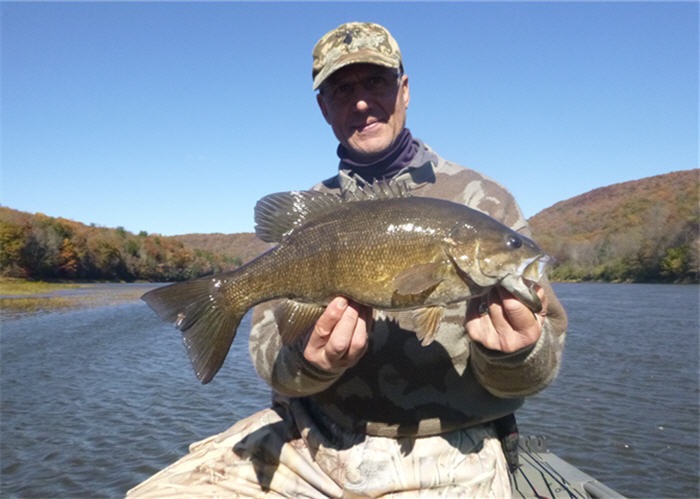 It's important to know a variety of jigging tactics and be willing to experiment to find the productive one for that particular day.
A guide trip late last week provided my first consistent jig bite of the fall.  Water temperatures had dropped into the low 50s.  That, combined with an increase in flow that raised the river a foot, had pushed smallmouth bass into classic fall spots.  Prior to that, we had been catching fish in moderate current, mostly on soft jerkbaits.


Thursday's trip proved to be a good testing ground for leadhead jig use.  My client, Dave, is a good fisherman.  And jigging is one of his favorite fishing tactics.


It was around mid-morning when the fish turned on, and we began taking them consistently from shoreline pockets protected by large rock formations.  Dave used a ⅜ ounce leadhead jig dressed with half of a Netbait Salt Lick Worm; I used a 3/16 ounce mushroom-shaped leadhead with a three-inch finesse curly tail grub lure.  Though we both caught our share of bass, it was clear that our approach, both in jig/dressing choices and methods, differed.


Dave's jig weighed twice as much as mine.  The reason it worked: he fished it in a much more aggressive manner, with sharp upward rod sweeps that lifted it well off the bottom.  Conversely, I fished my light jig with a great deal more finesse, working it across the bottom, comparatively slowly, with subtle lifts.


The objective behind Dave's "snap-jigging" method was simple, he said.  It provided lots of "drops," the downward fall of the jig-worm combo following his aggressive upward snap/sweep.  Since most jig hits happen on the fall, this method provided lots of such opportunities.  It's also likely the assertive manner in which he was fishing the jig conjured up some reaction bites, rather than those based simply on the desire to eat.


My finesse approach seemed to get just as positive a response from the bass.While I was forced to work it more slowly, due to the lighter jighead (just enough weight to maintain bottom contact in the five to 10 foot depths), the slower rate of fall gave the fish more time to respond to it.


On this particular day two distinct jigging methods were both productive.  But many days this would not be the case.  That's why it's important to know a variety of jigging tactics and be willing to experiment to find the productive one for that particular day.


Football jigs are another great lure for catching smallmouth bass during autumn. Check out these three reasons why you should try this presentation when fall fishing.