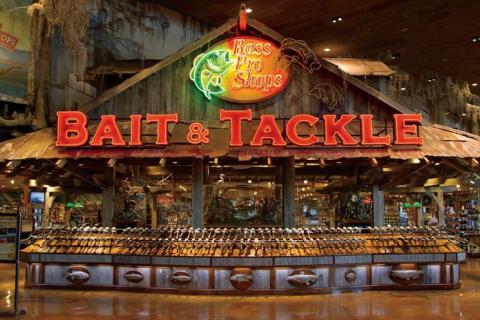 With Christmas just around the corner, many family members close to anglers are trying to figure out what fishing gifts they can buy. As an angler for more than 30 years, my family has struggled with this for years. This year however, I'm making it easy. I've created a list of five lures that will make great stocking stuffers, including the best colors to buy. 
 
1. River2Sea Whopper Plopper Dahlberg in Bone $12.99 - $16.99
The River2Sea Whopper Plopper 90 size 3 1/2 inch topwater lure that has been around for a couple of years really caught fire this year after a couple of big BASS wins and top finishes which gave credit to the Whopper Plopper. This bait comes in 3 1/2 inch or 5 inch versions. It's basically a hard bodied buzzbait but you can pause it without it sinking.
 
Consider it a better version of a prop bait mixed with a buzzbait. Hard to find in some local outlets, you can usually order these lures from basspro.com here.
 

  Extra Tip: I like to fish a darker color like Loon at night. 
2. Bill Lewis Stutter Step in Sexy Ghost $12.99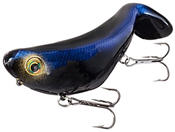 Bill Lewis StutterStep lure
When an angry, agitating presentation won't catch the fish, a side stepping walk often will. That's where the Bull Lewis Stutter Step lure comes in. Walk it fast, slow, or somewhere in between. The Stutter Step keeps the bait in the strike zone as long as you'd like and will catch fish year round. Also hard to find in stores, this fishing lure is available online at basspro.com here.

Extra Tip: When you first throw the Stutter Step, let it sit for five seconds. Twitch it once and then let it sit another five seconds.
3. Savage Gear 3D Rad Rat in Grey $19.99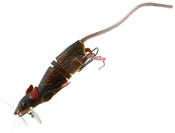 Savage Gear 3D Rad Rat Swimbait
While traditional fishing baits imitate fish, terrestrial baits like the Savage Gear 3D Rad Rat swimbait are making a big splash on the bass fishing scene. With an easy swinging center section, the life like movement of the 3D Rat is pretty irresistible.
 
The body is an actual 3D scan of a rat so you're not getting an interpretation of a rat, you're actually getting a real rat form. Available in a couple of sizes, 7.75 inch Rad Rat fishing bait in grey is a sure fire way to get bit, especially in Spring. Check out other colors or pick one of the Rad Rat swimbaits up at basspro.com here.
 

Extra Tip: Slow walk the rat around structure. When it comes near a limb in the water, stop the bait. Often it will trigger a strike. 
4. LIVETARGET Gizzard Shad 1 oz Swimbait in Green/Bronze $8.99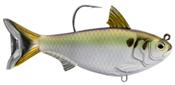 LIVETARGET Gizzard Shad Swimbait Green Bronze
Live Target is known for realism and this swimbait is no different. The LIVETARGET Gizzard Shad 1 oz. size Swimbait in the green and bronze color scheme and just over four and a half inches long has a life-like color scheme and body design.
 
Coupled with a boot tail to mimic a real swimming motion, this is a bait that will get bit in many seasons. These fishing baits are available at basspro.com here:
 

Extra Tip: If you feel a bite with a swimbait it's important to keep reeling. Let the fish take the bait. If you stop reeling, often the bait will drop and the fish will lose interest. Reel until the rod gets heavy, then set the hook.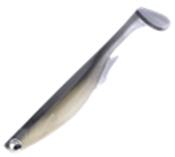 Megabass Spark Shad bait
5. Megabass Spark Shad 4 Inch Bait $8.99
Paddletail swimbaits are nothing new but the sleek body shape of the Megabass Spark Shad offers a different take. With a full head, a soft body and the ability to be fished on a jig head or weedless on a 5/0 wide gap hook, this is a great multi-purpose search bait. Fish it slow or fast. I have found great success with this bait, the four inch version is available at basspro.com here.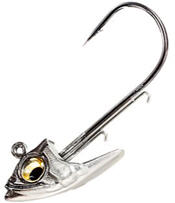 Megabass Body Balance Jighead

Extra Tip: I also prefer to pair it with the Megabass Body Balance jig head in ½ ounce. You can buy this jig head at basspro.com here.