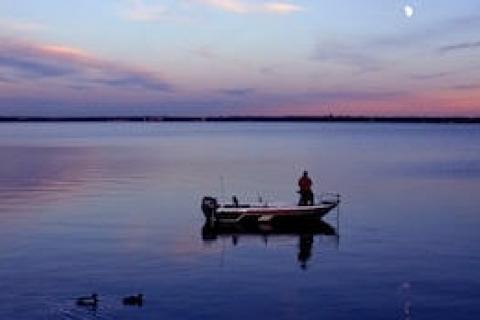 Many hunters and fishermen are well acquainted with the solunar theory – the idea that the activity of game and fish is influenced heavily according to the position of the sun and the moon. Officially defined by outdoorsman John Alden Knight in the 1930s, the idea of solunar theory has been used by hunters and fishermen for decades upon decades.
By taking into account a variety of factors – including moon phase, sunrise, sunset and tides – hunters and fisherman are able to determine the prime times of months and days when game and fish will be most active (even when other conditions are not as favorable), and thus plan their hunting and fishing trips accordingly.
As noted by John Alden Knight in "Moon Up, Moon Down":
"Other conditions not being unfavorable, fish will feed, animals will move about, birds will sing and fly from place to place, in fact, all living things will become more active, more alive, during Solunar periods than at other times of apparent equal value. Those anglers who have had the breadth of vision to follow the schedule, have found that it is a guide to the best fishing of each day, and the quality of their sport has improved."
The most animal and fish activity occurs during a full moon or a new moon, as the influence of the moon and sun are strongest at these times. The least activity, on the other hand, occurs during a quarter moon and a three-quarter moon. During the other phases of the moon, animal and fish activity falls somewhere in between those peaks and valleys.
To best use this information to their advantage, hunters and fishermen should consult the variety of solunar tables available out there in both digital and print form. (For those with smartphones, the Bass Pro Shops MyGuide mobile app is the perfect source for quick and easy access to solunar information.) Most of the solunar tables out there provide such information as sunrise, sunset, moonrise and moon phase, along with time windows for "good" activity and "excellent" activity, all on a day-to-day basis.
How does information from solunar tables affect how you hunt? Let us know on the Bass Pro Shops 1Source Facebook page.
Happy hunting and fishing!