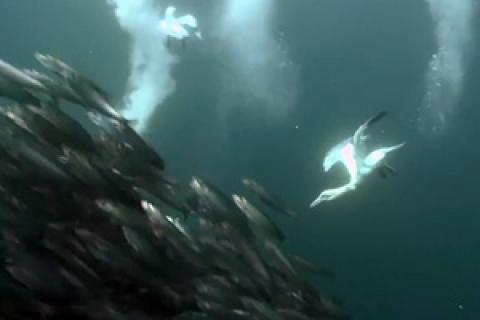 As an angler, you already know about the close relationship between predator and prey in oceans and rivers. This video, "Little Forage Fish are a Big Deal," hammers home the importance of small, sometimes overlooked "forage fish" like anchovies, sardines and smelt in the life cycle of the bigger predator fish that we love to catch.


Worldwide, forage fish are used in large numbers for industrial purposes such as feeding livestock and aquaculture, as well as a much-maligned pizza topping. In the ocean, the massive schools of little fish are the base of a food chain.


The video is shot in a beautiful documentary style, including underwater video of swirling forage fish by the millions. It looks at the macro fish-management issue through the lens of the marine environment around the mouth of the Columbia River in Oregon.