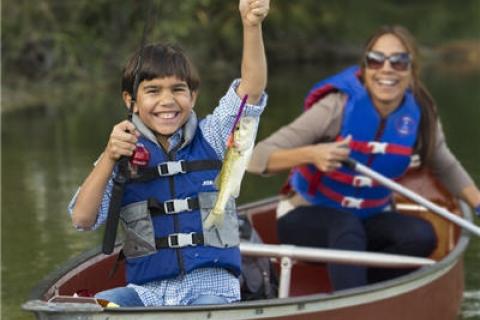 Summertime is a time for fishing, and I have been doing exactly that!


Aside from doing a little early season deer scouting with setting and maintaining deer trail cameras, I am dedicating most of my free time to fishing.


The family and I have gone on our annual two-week walleye fishing trip to Minnesota and fished Rush Lake, Big Pine and Little Pine lakes up there. The weather was beautiful, mostly mid-seventies, and the fishing was so much fun. It was an awesome year.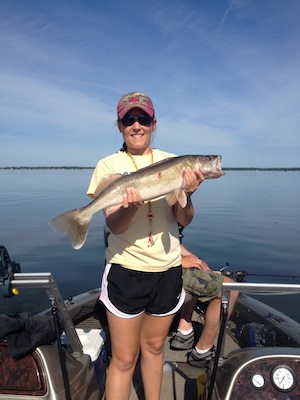 In my opinion, fishing is one of the best first outdoor experiences that you can take a young child on, especially if you can go and catch a lot of fish. One of my earliest memories of being in the outdoors is when my dad would take me fishing. I have been hooked ever since.


I understand that the fishing is not always going to be great and with that, you need to remember that kids can have a short attention span. When the fishing gets slow, be sure you have an alternative plan to make the trip a memorable experience for them. Taking a pellet gun and shooting targets, skipping rocks, even roasting marshmallows over a campfire are just a few possibilities. Make their first time trip fun, and the chances of them wanting to go again are very likely


.Things to remember when taking a child fishing:

Go somewhere you can catch a lot of fish, like a stocked pond designated as a family-friendly community fishing area. It's the perfect way to encourage kids to spend time outdoors and where they're sure to catch a fish -- and a few memories, too.

Numbers are always better with kids. It seems like the more they catch, the bigger their smile gets.


Go somewhere you can do alternative activities.

For example: camping, shooting guns or bows, water skiing


Make it fun!

Let them reel in every single fish if that's what it takes.


Leave when they are ready to leave.

This is probably one of the most important things to remember. If the child is ready to leave, most likely they are getting tired or bored. If you don't leave, then it will likely push them away because they will associate fishing with being boring or tiring.




These are j
ust a few tips and tricks that I have learned while sharing the great outdoors with kids. Please try and get as many kids as possible involved with the outdoors! They are the next generation and the future of hunting, fishing and many other outdoor activities.