National Fishing and Boating Week is about to get underway! The celebration, which runs from June 1-9, is the perfect opportunity to enjoy and share the glorious pastimes of both boating and fishing.
While the way you celebrate the commemoration is certainly up to you, here are three ideas to help get you started:
Get Out On The Water. Perhaps the best way of all to celebrate National Fishing and Boating Week is to do just that: Go fishing and boating! Head to your favorite local fishing hole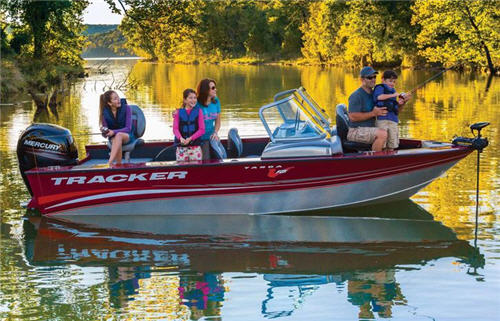 — or click here to find Take Me Fishing's places to fish and find one near you —  and enjoy the gentle breeze, tranquility and relaxation that comes along with casting a line and bobbing about peacefully.
Share Your Skills With The Youngsters In Your Life. To maintain a healthy future for the sports of fishing and boating, it's essential for passionate boaters and anglers to get the young people in their lives "hooked" on the sports. So during this year's National Fishing and Boating Week, consider taking the youngsters in your life out on the water to experience the joys that fishing and boating afford.
Teach them to tie knots and cast a line. Give them guidance on how to tell when they're getting a bite, and how to hold a fish that's been caught. Go over conservation guidelines, and explain why these rules are important to preserve habitats and populations. Share your boating safety knowledge with them. Your efforts will help to cultivate a love for the outdoors that will last a lifetime.
Start — Or Join — A Conversation.
Engage in great conversation during National Fishing and Boating Week by hopping on your favorite fishing or boating message board, joining in on the fun by visiting the Bass Pro Shops' Facebook page or TakeMeFishing.org Facebook page.
Happy National Fishing and Boating Week! How will you celebrate?