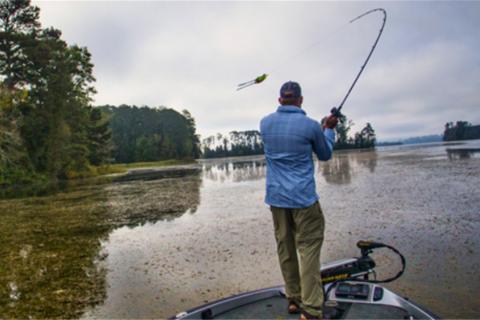 Confidence is Always the Best Piece of Equipment an Angler Can Have 
By Brian Abella, Cabela's Associate Category Manager
One angler might fish a shallow crankbait fast and cover a lot of water while another might methodically pick apart a main lake point with a jig. You might have someone who believes a big swimbait is the way to go, while another angler grinds it out with a shaky head jig . The point is that every angler fishes just a little bit differently from the next, and just about every technique is capable of putting bass in the boat. So what is it that separates the best from the rest? It's not just bait selection or a prime location. It's something that you can't learn from watching a how-to video or from reading a book.
It's confidence.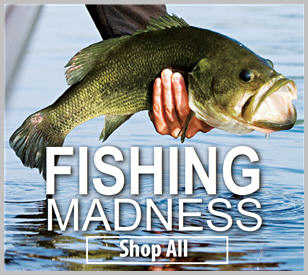 Put two seasoned anglers on the same body of water during post-frontal conditions – no wind and a bluebird sky – and see who comes out on top. My money's on the angler who believes not only in their equipment, but in their abilities as an angler.
The angler who can stay mentally strong even when things aren't going right. The angler who continues to be optimistic even though they just ripped off the lower unit of the big motor running through a stump field and are now limited to electric power.
The angler who stays positive despite any and all adversity.
Pros will differ one way or another in their approach to a certain body of water, but the one thing they can all agree on is that confidence will always be the best piece of equipment they can have with them. If they believe in their bait presentation, location and skill, this will ultimately lead to more success.
For the most part, professional anglers are equipped with the best gear, have tremendous insight on a body of water, and are in tune with the smallest details that could make or break their day. The thing that usually sets them apart from each other is located between their ears.
Not having confidence can lead to poor bait presentation, lack of focus and unfavorable decision- making. Anglers who lose confidence will often feel lost or have so many ideas swirling in their mind that they get "spun out". To help in this situation, it's a good idea to have a handful of "confidence baits" that can at least narrow your focus and hopefully get things back on track.
Most pros will have several go-to baits when their original plans go south. Some will even have them separated in a small tackle box clearly marked "Panic Box".
Lake maps can give you an idea of where to start. Sonar can help identify things you didn't even know were there. Shallow-water anchoring systems can give you the ability to focus on your technique and execution and less on maintaining boat positioning, while your trolling motor can get you in and out of the thickest cover. Rods, reels, line, pliers and baits are all very important, but none of these items can perform to their full potential without confidence.