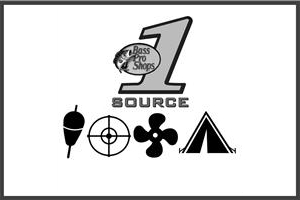 My absolute favorite dove spot is a lone power pole, dead snag, or tree located in or near the middle of a harvested field. A spot like that offers a 360-degree view.

An overgrown ditch or gully that juts way out into a field is another good spot, as are corners and points along fence lines that sit squarely in the flight paths.

Sometimes you must set up in a row of trees bordering a field, but try to find a place where there is a gap or opening so you can get a clear view of doves rocketing in from behind.

Doves like to roost in cedars, scrub oak, and similar trees near grain fields. Late afternoons, try to set up in a major flight path between a field and a roost.

Also remember that doves water and pick grit at least once a day, often after a morning or afternoon feeding. Set up near a water source close to a grain field and a roost.

Dove hunting helps me get ready for the teal season.

Larry Whiteley is host of the award winning
"Bass Pro Shops Outdoor World Radio"