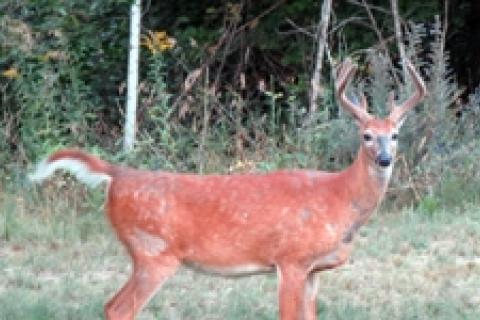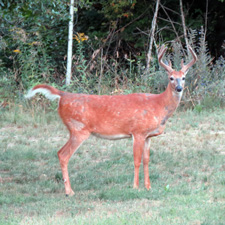 Like most bowhunters, I'm itching for the start of deer season. That glorious event arrives on Oct. 1 around here in Canada. Needless to say, my practice sessions have gotten a little more serious and I'm stocked up on broadheads and arrows for the season.
Over the last few days, I've also put my scouting in high gear. That means I've done a walk or two around my primary hunting grounds looking for deer trails and sign. And I set up trail cameras in places where that sign was concentrated.
Though, they are not exactly traditional, trail cameras are an invaluable aid to the traditional bowhunter. You've probably heard this countless times: Trail cameras scout when you can't. It's certainly trite, but don't discount that obvious pronouncement because it's extremely important.
My trail cameras have only been out for a few days but, between their observations and mine, I already know of nine different deer in my area. Of those, four are bucks and one is a dandy that I'd be happy to take. There are two very big does that might tempt me to launch an arrow too.
My trail cameras have helped confirm that deer are using a trail that just might be ideal for a natural ground blind set up or tree stand. They've also given me an idea of when the deer in my hunting grounds are most active.
In a few more days, I'll relocate those cameras to a nearby oak ridge to see what goes on there. This process will continue until the hunting season arrives and hopefully, by then, I'll have a very good idea of the local herd and the behavior of its members.
All this information is critical to planning those early season hunts and is helpful in deciding which deer to take. By October, I'll have a very good idea of the deer I'm going to try to arrow.
Just as importantly, the information that this scouting has provided has boosted my confidence levels in my hunting grounds this year. Confidence is, in my opinion, the single most important trait a hunter should have. It means he or she practices harder, stays out longer, hunts more often and doesn't fidget as much. Every one of those things takes you one step closer to placing that tag on your animal.